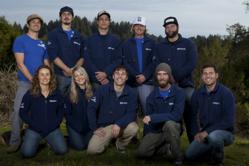 Select guides & outfitters will receive business coaching, client referrals, curriculums, and marketing assistance from Adventure Out corporate, and most of all, benefit from the power of a recognized brand and leader in the outdoor industry
Santa Cruz, CA (PRWEB) April 12, 2013
Adventure Out is now holding guide training seminars to teach outdoor professionals their programming methodology and business model – the first public seminar will be August 24th-25th, 2013 in Santa Cruz, CA. Upon completion of the training (or with proof of an existing program), outdoor businesses, schools, and non-profits may apply for Adventure Out Affiliation. The affiliation program will allow select guides & outfitters to receive business coaching, client referrals, curriculums, and marketing assistance from Adventure Out corporate, and most of all, benefit from the power of a recognized brand and leader in the outdoor industry.
"We've been getting requests to franchise for years," says Adventure Out founder & CEO Cliff Hodges. "The company has now grown to be much bigger than just me and the brand name has become synonymous with quality and leadership. I want to share the lessons I've learned to empower others to go out and start their own adventure businesses based on their passions and be successful entrepreneurs."
"Applications are now open for the August guide training seminar and applications are being received weekly," reports Hodges. The first round of affiliated schools will span from coast-to-coast and will be announced in the Fall of 2013, comprising both existing companies that have already applied, as well as several graduates of the upcoming guide training. These programs will begin to harness the brand and the power of Adventure Out by early 2014.