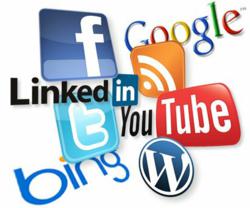 Many of our users, including some who are active on peer forums like webhostingmasters.com, often comment about the ability to seamlessly move between plans
Denver, CO (PRWEB) April 11, 2013
Web hosting provider ITX Design announced on Tuesday they will soon be launching a completely redesigned website, as well as offering an updated line of new virtual private servers plans.
This bold move comes a few months after ITX Design was featured in the top 10 hosting providers by popular hosting review website community 'Web Hosting Masters'.
ITX Design CEO Doug Davis was quoted explaining the improved managed VPS hosting packages as a "viable alternative for shared/reseller hosting and dedicated servers," but providing greater flexibility and the power and versatility of a dedicated server without the high price.
There is a big selection of upgrades for the VPS and hybrid server packages with ITX Design, making it easy and affordable for customers to upgrade their current server without downtime and without moving any files.
ITX Design has already emailed its existing customers about the new options and is extending the enhanced VPS plans to its new customers.
"Many of our users, including some who are active on peer forums like webhostingmasters.com, often comment about the ability to seamlessly move between plans," said Doug Davis, CEO of ITX Design. "That's something we're extremely proud of. And, with our newly-designed website for itxdesign.com, comes a re-dedication to helping our customers scale even faster and easier with new VPS plans."
This marks a decade of service for ITX Design providing both network enhancements and additional options for its VPS plans that are designed to better meet customer needs for VPS services worldwide.
ITX Design has already expanded its VPS offerings to include a Virginia-based data center, adding to their existing locations in Canada and Nevada.
For more information, simply visit http://www.itxdesign.com