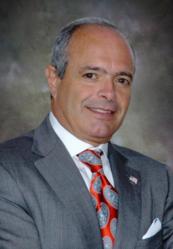 José Abreu is a nationally recognized thought leader in transportation and infrastructure. We we look forward to his contributions to the firm and especially to our valued clients and their projects.
MIAMI, FL (PRWEB) April 12, 2013
José Abreu, P.E., has joined Gannett Fleming as a senior vice president and member of its executive leadership team. Based in the Miami, Fla. office, Abreu brings 37 years of transportation and infrastructure expertise and is responsible for guiding the firm's strategic growth and business development initiatives in Florida, as well as in national and international markets.
Charged with developing strategic programs to penetrate new markets and cultivate strong client relationships, Abreu works closely with the board of directors to identify key business opportunities that align with the firm's growth plan to expand markets and services.
Most recently, he served as the director of the Miami-Dade Aviation Department, where he oversaw operations at Miami International Airport, one of the busiest international passenger and cargo airports in the U.S., as well as four general aviation airports. During his tenure, he managed a $6.4 billion capital improvement program that included new terminals, roadways, and other infrastructure at all five airports.
Prior, Abreu served as secretary of the Florida Department of Transportation (FDOT) under Gov. Jeb Bush. He oversaw FDOT's operations, which included all seven districts and Florida's Turnpike Enterprise; and encompassed 7,500 employees and a $9 billion annual budget. In advance of his appointment as secretary, Abreu served in progressively senior positions at FDOT for more than 18 years, eight of which were spent as the secretary of FDOT District Six.
"José brings tremendous vision, leadership, and operational expertise to Gannett Fleming," said Robert M. Scaer, P.E., president and chief operating officer of the firm. "A nationally recognized thought leader in transportation and infrastructure, we look forward to José's contributions to the firm and especially to our valued clients and their projects."
Abreu is a registered professional engineer and certified engineering contractor in the state of Florida, and earned a Bachelor of Science degree in civil engineering from the University of Miami. Active in professional associations and community organizations, he serves on the board of directors for the Association of Cuban-American Civil Engineers and the United Way of Miami-Dade. A Fellow of the American Society of Civil Engineers, Abreu serves on the University of Miami's Industrial Advisory Board for the Department of Civil, Architectural, and Environmental Engineering and is a member of the university's College of Engineering Dean's Visiting Committee.
Among his career highlights, Abreu has been the recipient of a number of awards and accolades. In 2012, he received the Transportation Achievement Award from the Center for Urban Transportation Research and the Excellence in Tourism Award from the Miami Beach Chamber of Commerce. He was named Visionary Leader of the Year by the Greater Miami Chamber of Commerce and Person of the Year by the Florida Customs Brokers & Forwarders Association. In 2011, Abreu received the Bob Graham Architectural Awareness Award from the American Institute of Architects and was named one of Miami's 75 Most Influential People in Politics, Business, Sports, and Arts by Poder magazine.
About Gannett Fleming Inc.
Gannett Fleming is a global infrastructure firm that provides planning, design, technology, and construction management services for a diverse range of markets and disciplines. With 2,000 employees, we have helped to shape infrastructure and improve communities through transportation, environmental, water, energy, and facility-related projects in more than 65 countries. The firm embraces sustainability and innovation for all activities, finding the best solutions and the most efficient processes while being responsible stewards of the environment. Founded in 1915, Gannett Fleming had $305.6 million in revenues in 2012 and has more than 60 offices around the world. We are proud to be ISO 9001:2008 Certified.
# # #