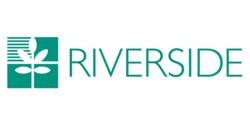 Newport News, VA (PRWEB) April 12, 2013
Dr. Joseph Ward of Riverside Health System received his designation as Certified Medical Director from the American Medical Directors Association – Dedicated to Long Term Care Medicine (AMDA).
Ward is the Medical Director for Riverside Heath System's Warwick Forest Continuing Care Retirement Community in Newport News / York County.
AMDA is the professional association of medical directors and attending physicians practicing in the long-term care continuum. There are only 2,700 certified AMDA medical directors in the country, with roughly 2,000 of them actively practicing medicine.
"Having an AMDA certified medical director contributes positively to a nursing home's quality of care," according to the AMDA. "Analysis of data showed that quality scores represented a 15 percent improvement in quality for facilities with certified medical directors."
Established in 1988, Warwick Forest cares for older adults in independent and assisted living apartments, and in nursing care settings, which includes advanced care for residents living with dementia. The 40-acre campus features fountains, walking paths, gardens, wooded areas, gazebos and outdoor dining. Its head chef is professionally trained at the Culinary Institute of America in Hyde Park, NY. Activities include a saltwater pool, yoga, and a theater.
According to AMDA, the "AMDA Certified Medical Director in Long Term Care Program…recognizes the dual clinical and managerial roles of the medical director."
To become certified, Ward had to prove a high level of competence in clinical medicine and medical management for older adults.
AMDA only awards certifications twice a year. Once certified, medical directors have to reapply every six years.
"This is not a small accomplishment and has taken commitment, time and dedicated effort to complete," said Dr. Kyle R. Allen, the medical director for Riverside's Lifelong Health and Aging Related Services Division.
"Dr. Ward is a dedicated and passionate physician who chose to advance his knowledge and skills to improve the care our older adults and our residents."
Ward's specialty is family medicine. He attended medical school at the Medical College of Virginia School of Medicine and completed his residency at Riverside Hospital Family Practice Center. He is certified by the American Board of Family Medicine.
Ward has long been a physician leader in the community and chose working with older adults and in Riverside Health System's Lifelong Health and Aging Related Services Division as a second career. Before his current role, Ward successfully started and grew a primary care practice in the Tidewater region, now known as Tidewater Multispecialty Physicians Group.
Offering innovative and increased levels of care for older adults is a staple of Riverside's Lifelong Health Division.
Riverside recently opened the first de-institutionalized nursing home, called a Household Model, in Virginia, offers home health technologies to older adults who wish to age in place, and have established and operates one of Virginia's largest Programs of All-Inclusive Care for the Elderly (PACE). .
ABOUT WARWICK FOREST:
Warwick Forest is one of three Riverside Health System Continuing Care Retirement Communities. Located in Newport News, Va., Warwick Forest offers multiple levels of care – from independent living to nursing – for residents 60 and older. On average, research shows that residents living in a continuing care retirement community that offers amenities like those at Warwick Forest enjoy an average of seven healthier years. Warwick Forest's amenities include, among other, indoor saltwater pool, fitness gym, exercise classroom, tavern and bistro and a theater.
Warwick Forest celebrated its 25th anniversary of service to older adults earlier this year.
Learn more about Warwick Forest at riversideonline.com/warwickforest.
ABOUT RIVERSIDE HEALTH SYSTEM:
The original charter for Riverside dates back to December 15, 1915. The company began as one hospital, founded by the community and built on a site at Huntington Avenue and 50th Street in Newport News, Va. In 1962, the hospital relocated to the present site of Riverside Regional Medical Center in central Newport News. Since then, Riverside has evolved into a flagship regional medical center with affiliates throughout the region in every aspect of healthcare.
Riverside is a 501c(3) tax exempt, non-profit organization dedicated to improving health and saving lives.
Learn more about Riverside Health System at riversideonline.com