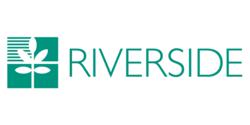 Being seen regularly promotes good health.
Williamsburg, Va. (PRWEB) April 15, 2013
Patriots Colony At Williamsburg is pleased not only to welcome Dr. Bharati Srivastava as its new medical director, but to also announce with her arrival the building of a primary care practice for its older adult residents at the Continuing Care Retirement Community (CCRC).
"I'm an internist, but in addition to that, I'm a geriatrician," Srivastava said. "Patriots Colony is a perfect place for me."
Sponsored by Riverside Health System, Patriots Colony offers all levels of care on one campus – from independent living to assisted living and skilled nursing care. The independent living community on the campus is open to military officers, officer equivalent federal civil servants and their spouses.
Srivastava's arrival increases the level of medical support to the residents. The primary care team, which includes nurses, nurse practitioners and social workers, is led by Srivastava and available on campus, five days a week.
Bringing this integrated "medical home" model to Williamsburg and Patriots Colony "is a great benefit to the residents," Srivastava said. "The team is available any day that any resident gets sick. Residents are starting to come see me more regularly, instead of just when they have an emergency."
"Being seen regularly promotes good health," she said.
Offering specialty trained, innovative and increased levels of care for older adults is a staple of Riverside's Lifelong Health and Aging Related Services Division.
Riverside recently opened the first de-institutionalized nursing home, called a Household Model, in Virginia, offers home health technologies to older adults who wish to age in place, and have established and operates one of Virginia's largest Programs of All-Inclusive Care for the Elderly (PACE).
That dedication to older adult care, Srivastava said, enticed her to join the Riverside team.
Before joining Riverside, Srivastava practiced in Michigan for nearly three decades. Her Board Certifications include the American Board of Internal Medicine-Geriatric Medicine and the American Board of Internal Medicine. She completed her geriatric medicine fellowship at the University of Michigan.
"I have done anything you can imagine in geriatric medical care," Srivastava said, citing her work in a community hospital that ran an Acute Care for the Elders Unit – a hospital unit which Riverside Regional Medical Center plans to open this year. Her experience also includes working in an emergency room specially designed just for older adults and a general primary care geriatric practice.
In addition to her role at Patriots Colony, Srivastava serves as the medical director for the Riverside Health System Center for Excellence in Aging and Lifelong Health based in Williamsburg. The center features innovative practices like comprehensive geriatric assessment, clinical trials, driver rehabilitation assessment and training, research and programs to support care givers.
ABOUT PATRIOTS COLONY:
Patriots Colony was founded by a group of retired military officers, led by U.S. Army Maj. Gen. Archie Cannon, who saw the need for a community dedicated to those who shared the common bond of service to country. In 1994, the founders approached Riverside Health System, known for its medical expertise and being a leader in senior services, with their plans. With Riverside's medical and financial backing, Patriots Colony opened in 1996.
Today, Patriots Colony is a Continuing Care Retirement Community offering all levels of care on one expansive campus – from nursing level care to assisted and independent living.
In 2012, Patriots Colony completed a $5 million renovation to the main gathering hub, the Cannon Community Center, which included expanding the fitness center, adding Archie's Tavern and updating the dining room.
Patriots Colony is sponsored by Riverside Health System, the leading provider of services to older adults in the Commonwealth of Virginia. With nearly a century of service in Eastern Virginia, Riverside provides residents with access to many supportive services and locations. Riverside's vision for older adults is to empower them to say, "as I age, I will control my destiny in a place of my choosing."
Patriots Colony's Health Care Services – including The Berkeley Assisted Living, Springhouse Memory Support and The Convalescent/Rehabilitation Center – are open to the public, whereas independent living is restricted to the following:

Retired and former (honorably discharged) officers of the seven uniformed services
Civilian employees of the federal government (with grade GS-7 & above)
Their spouses or widow(er)s
Learn more about Patriots Colony at riversideonline.com/patriotscolony.
ABOUT RIVERSIDE HEALTH SYSTEM:
The original charter for Riverside dates back to December 15, 1915. The company began as one hospital, founded by the community and built on a site at Huntington Avenue and 50th Street in Newport News, Va. In 1962, the hospital relocated to the present site of Riverside Regional Medical Center in central Newport News. Since then, Riverside has evolved into a flagship regional medical center with affiliates throughout the region in every aspect of healthcare.
This spring, Riverside is opening its Riverside Doctors' Hospital in Williamsburg, a major step forward in local healthcare choice and convenience in the Williamsburg community. The facility offers the latest in medical technology.
Riverside is a 501c(3) tax exempt, non-profit organization dedicated to improving health and saving lives.
Learn more about Riverside Health System at riversideonline.com