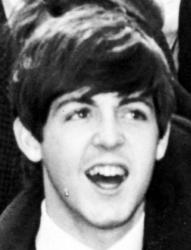 New York, NY (PRWEB) April 11, 2013
Cheap Concert Tickets announces that Paul McCartney has added concert stops in Memphis, Tulsa, Quebec, Washington DC, Orlando and Seattle to his 2013 "Out There" world tour. McCartney's North American tour dates begin on May 18th in Orlando and culminate on July 23rd in Quebec.
Cheap Concert Tickets advises that the international portion of his tour begins on May 4th at the Mineirao Stadium in Belo Horizonte. This will kick off three shows in Brazil, before going to the United States with a show at Orlando. After a brief swing through Austin, TX, Memphis, TN and Tulsa, OK, he will be headlining at the Bonnaroo Arts Festival. The annual festival will be held in Manchester, TN from June 13th to June 16th. McCartney then heads to Europe for shows in Poland, Italy and Austria before going back to the United states for three more shows. He performs in Boston, MA, then in Washington, DC before closing out his concert series in Seattle, WA.
Jan, the owner of Cheap Concert Tickets states that "Paul McCartney's longtime fans are eagerly anticipating his upcoming tour with tickets being bought by fans old and new." During his concert tour, he will be singing new material from his latest album, as well as Beatles and Wings classics. The songs will be spanning close to 50 years of his career. The Washington DC show itself is a homecoming of sorts as it was there that the Beatles held their first United States concert in 1964. 2013 will be the first time that he will be at Bonnaroo, the iconic music and arts festival in Manchester, TN. His Orlando show will also be his first at the Amway Center. His stop in Seattle will also be the first concert at Safeco Field.
McCartney's 2013 concert tour winds its way through personally historic places, as well as new cities which he has not visited according to CheapConcertTickets. McCartney has also been busy with other musical pursuits such as recently releasing a new album, as well as the release of a re-worked (deconstructed or stripped naked) version of Let It Be on iTunes.
About CheapConcertTickets.me:
Cheap Concert Tickets delivers tickets to sold out concerts and events worldwide when no one else can, and they do so at discounted prices. As a member of TicketNetworkDirect, they can guarantee delivery of Paul McCartney tickets, Jonas Brothers Tickets, Chelsea FC vs. Manchester City Tickets and NASCAR, NBA, NFL, and NHL, and for the hottest theater and concert events too. With CheapConcertTickets.me customer service is a priority, for more information email support(at)cheapconcerttickets(dot)me.