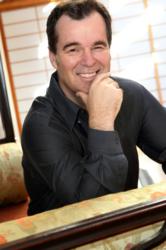 Students always want to get their ducks in a row for a property transaction. But whatever you think it's going to look like, it's almost certainly never going to look that way by the time it's finished.
(PRWEB) April 12, 2013
Real estate educator and author of 'How to Buy a House for a Dollar', Rick Otton, is turning the traditional approach to property investing on its head with a series of revolutionary 'no-money-down' strategies and techniques. He has coached thousands of people around the globe on how to purchase multiple properties and maintain positive cash flow from day one without a deposit, banking finance or any real estate experience.
In a recent Creative Real Estate podcast, Mr Otton has urged students using his real estate property methods to have the confidence to take risks, make mistakes and use his model in a dynamic way.
"Students always want to get their ducks in a row for a property transaction. But whatever you think it's going to look like, it's almost certainly never going to look that way by the time it's finished," he said.
"Things end up getting structured, changed and altered. Every transaction becomes dynamic and keeps changing as you put it together."
Breaking a deal
Wayne Revell, a former IT professional who five years ago made the leap to employing Mr Otton's creative real estate investment strategies full-time, said clinching deals had become enjoyable and fruitful for he and his wife.
"Getting out there, talking to people and putting a deal together is great. You get to create something out of nothing," Mr Revell explained.
"Every transaction is different, but it doesn't mean it's hard. Once you've got the basics worked out – which is where you're just trying to work out a solution for the buyer or seller as opposed to trying to get instant cash – it's simple. I think it all boils down to confidence."
He said the most efficient property sales involved determining early on who the serious buyers were by asking them to bring documentation fees to home viewings and asking for their application details over the phone.
Mr Otton added that it was also crucial to encourage potential property investors to imagine how they would improve on a home so they could "sell themselves into the opportunity of taking ownership of the house".
To hear this, and other free podcasts from Rick Otton visit CreativeRealEstate.com.au.
Mr Otton is currently holding a series of one-day free real estate seminars around Australia. Visit HowToBuyAHouseForADollar.com.au for details.
About Rick Otton
Rick Otton has spent decades making money by snapping up inexpensive real estate and putting it to work building wealth, and teaching others to do the same.
He is the founder and CEO of We Buy Houses, which operates in the US, UK, Australia and New Zealand, and through this business he puts his strategies to work every day.
Mr Otton received his start in alternative real estate investment in 1991 in the US, and within a year acquired 76 properties. In subsequent years, he made a fortune using his low-risk, high-reward strategies to inexpensively acquire real estate. He continues to do so.
As well Mr Otton travels between his home in Australia, and the UK, sharing his wisdom and teaching others how to buy and sell real estate, free from the constraints imposed by traditional lenders.
In 2013 Rick is celebrating the 10 year anniversary of introducing his property option strategies to real estate investors in the United Kingdom – the first person to reveal these ground-breaking strategies. In 2008 he created the first of his 'Houses for a Pound' strategies, upon which he grows as markets and laws evolve.
Mr Otton has been featured in a variety of television programs and magazines and in 2013 he published 'How To Buy A House For A Dollar' for the Australian market. This book has been named in the list of the Top 10 Most Popular Finance Titles for 2013, as voted by Money Magazine and Dymocks Book stores. A UK version is on the drawing board.
Mr Otton's free podcasts can be found at CreativeRealEstate.com.au. Phone enquiries in Australia can be made on 1300 888 450.