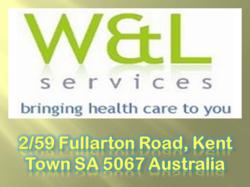 We had a goal of providing one hundred and twenty-five packs of food, which equates to one pack for each family. The W&L team in the Philippines generously prepared and donated the food to the region, and we were successful in reaching our goal.
Kent Town, South Australia (PRWEB UK) 14 April 2013
In a recent interview, Nick Heywood-Smith of W&L Australia lamented the fact that most of the money donated to charities never made it to intended recipients, and recounted how he took matters into his own hands to make sure that people in one of the poorest regions of the Philippines got the charity that was intended for them.
"After working in Kenya for some time, my sister once told me that less than 10% of the money donated to some of the larger charities (like World Vision) actually makes it to the people of Kenya. The rest of the money is caught up in administrative costs. I found that really disappointing, so we at W&L have decided to create our own little charity to make sure that ALL our donations get to the people we want to help," said Nick Heywood-Smith.
When asked to expand on his statement, Nick Heywood-Smith answered:
"For two years so far, Wellness & Lifestyles Australia's staff has given up their time and money to feed families in one of the poorest regions of the Philippines. We had a goal of providing one hundred and twenty-five packs of food, which equates to one pack for each family. The W&L team in the Philippines generously prepared and donated the food to the region, and we were successful in reaching our goal."
When asked about the results of his team's charity efforts and how he felt about it, Nick Heywood-Smith replied:
"The event received local television and newspaper coverage and was a great success. In my opinion, the most rewarding thing about the whole project was knowing that all the money donated went to the Filipino families. I, Nikki, and our team at the head office donated the money and our team in the Philippines purchased all the food, packed it up, and donated their time on a Saturday to give out the food packs. This is something that very few charities are able to achieve."