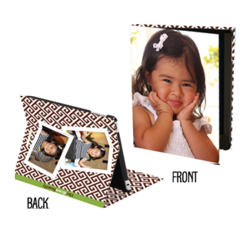 Milo Gift Shop iPad & iPad Mini Covers boast scratch-proof, water-proof and tear-resistant covers, and are made using environmentally friendly materials.
(PRWEB) April 17, 2013
Milo Gift Shop, a provider of personalized gifts and paper products for both children, teens and adults, debuted its new iPad & iPad Mini Covers line today on its website, milogiftshop.com.
These beautiful new iPad & iPad Mini Covers showcase fresh designs, happy colors and quality materials. They also boast scratch-proof, water-proof, tear-resistant and very sturdy covers, and are made using environmentally friendly materials. Milo Gift Shop now also makes it quick and easy to customize your iPad or iPad Mini cover with very user friendly online image personalization.
Milo Gift Shop is the go-to place for anyone with a passion for beautiful desk products. Milo Gift Shop's online personalization also makes it easy to personalize your order right away. Some of Milo Gift Shop's personalized products include:

Wall Calendar Decals - dry-erase wall calendars that decorate just about any room only a couple of minutes and keep everyone organized at the same time.
Desk Blotters – beautifully designed weekly desk calendars that inspire just about anyone to stay organized.
Chunky Notebooks – signature environmentally friendly hard cover notebooks with Milo Paper's unique scratch-proof covers.
Luxe Collection – modern and trendy notes and notepads with acrylic holders making perfect gifts for friends, family and teachers.
Chunky Photo and Non-Photo Notepads – bold and bright full pattern notepads that are sure to make everyone want to keep notes all the time.
Back to School Notebooks – fun and exciting personalized notebooks for kids to use throughout the year.
Growth Charts – easy to apply just about anywhere growth chart decals with beautiful hand drawn designs.
To take a look at the full Milo Gift Shop collection, please visit milogiftshop.com.