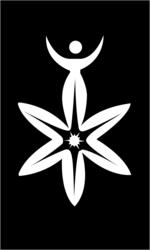 NEW ADDRESS
8550 E Shea Blvd Suite 120 Scottsdale, AZ 85260
SCOTTSDALE, AZ (PRWEB) April 12, 2013
Unlike traditional gym and fitness centers, Exercise Specialist of Scottsdale has premier specialist offering a wide variety of service. There are no monthly membership fees. The focus is on unique services without long-term contracts or memberships.
We are tripling our size and taking over a luxury and cozy 1,925 square foot space. On board our team will be an NMD: Naturopathic Medical Doctor, Licensed Estheticians, Pilates Instructors, Personal Trainers, Yoga Instructors and Laser Technicians. This will be the most state-of-the-art fitness center in the area due to the value of having multiple practitioners under one roof. This will give us an edge that no other fitness center is utilizing.
The benefits of receiving services in April will be the savings on our services. Laserlipo circuits which includes; 20 min of laserlipo, 10 min of cardio, 20 min with a premier personal trainer, 20 min in the infrared sauna, and 10 min of whole body vibration, Hydra-facials, B-12 injections, Acupuncture, and Pilates will also be discounted during the month of April.
For more information, visit http://www.exercisesos.com or call 480-232-8730
NEW ADDRESS
8550 E Shea Blvd Suite 120 Scottsdale, AZ 85260