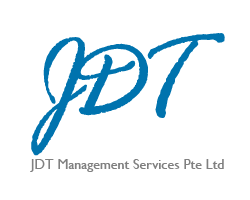 Our objective is to help clients achieve success by providing personalized attention and a commitment to service that addresses their needs and bring values to their business
Singapore (PRWEB) April 15, 2013
The accounting firm, JDT Management Services Pte Ltd, has completely revamped and reorganized its website design and overall content. JDT has become a leading provider of company incorporation, corporate secretarial, accounting, tax, audit and compliance services since its initial launch in 2003.
Besides giving it a fresher look, the structure of the website has been re-designed to enable faster and easier navigation with five main sections:
1. Company Registration
2. Accounting
3. Auditing
4. Taxation
5. Advisory
The new website content now focuses on helping budding entrepreneurs and foreign companies to set business in Singapore and comply with local regulatory requirements. The section on company registration offers updated information on the requirements for registering a business and incorporating a Pte Ltd company in Singapore. The scope of the services offered are clearly listed in bullet points in each of the sections listed above.
JDT Management Services team consists of accounting professionals with extensive experience in Singapore's legal, financial, tax, corporate, and regulatory frameworks to provide a full range of accounting services for companies who require a proper and complete set of financial statements.
"Our objective is to help clients achieve success by providing personalized attention and a commitment to service that addresses their needs and bring values to their business," said Joe Tan, managing director of JDT Management Services Pte Ltd. "We are dedicated to timeliness, thoroughness and accuracy in our service to our clients."
For more information, please visit http://www.jdt.com.sg
About JDT Management Services:
JDT Management Services Pte Ltd is a Singapore-based accounting firm that provides company incorporation, accounting, tax, audit and compliance services to start-ups, small-to-medium sized enterprises and multinational corporations.