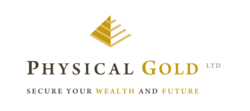 Gold demand was at $236.4 billion – an all time high.
(PRWEB UK) 12 April 2013
2012 saw gold demand hit a record value level according to the latest World Gold Council report. Gold demand was at $236.4 billion – an all time high.
Q4 2012 was up 4% year-on-year as India, China and central banks drove demand. Gold demand in Q4 was 6% higher year-on-year at $66.2 billion – the highest ever Q4 total.
Gold benefited from rounds of quantitative easing in 2012, from central banks including the US Federal Reserve, European Central Bank and Bank of Japan - pushing gold prices higher.
A spokesperson from Physical Gold said:
"2012 was a hugely successful year for gold as it was boosted by rounds of quantitative easing in key economies thanks to its safe-haven appeal as a hedge against inflation. The data from the World Gold Council has proven just how well gold did and provides some interesting figures. With the future economic situation still uncertain, gold investment should continue to do well."
Physical Gold Ltd is a leading UK gold dealer, helping investors diversify their portfolios with innovative investment solutions. Renowned for their ground breaking products such as the Sipp gold and Gold Accumulation Account, the firm specialise in providing customers with tailored assistance in sourcing the best gold for their personal requirements. Based in London, the team are BNTA accredited and have an unrivalled knowledge of the gold market as well as an exceptional understanding of the general financial markets.