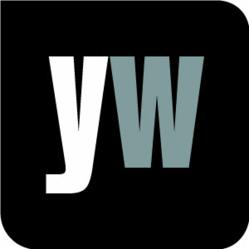 Considering the fact that condoms are our only method that protects these teenagers from sexually transmitted infections and pregnancy, and because the condom seems less invasive than other forms of contraception, we were surprised they weren't accepted
London, UK (PRWEB UK) 14 April 2013
When it comes to the need to prevent or reduce teen pregnancies, the statistics speak for themselves. Every year, roughly 16 million teenage girls give birth, mostly in low- and middle-income countries. In these countries, complications from pregnancy and childbirth are a leading cause of death among girls aged 15-19 years and an estimated three million girls in this age group undergo unsafe abortions every year. For the children of teenage mothers, the statistics, released by WHO, are still shocking. These infants are more likely to have low birth weight and are 50% more likely to be stillborn than babies of women aged 20-29 years.
In order to tackle this problem, WHO published guidelines on how to prevent early pregnancies and poor reproductive outcomes among adolescents in low- and middle-income countries, with six evidence-based key objectives. These were to reduce marriage before the age of 18, create understanding and support to reduce pregnancy before the age of 20, increase the use of contraception by adolescents at risk of unintended pregnancy, reduce coerced sex and abortions among adolescents and increase skilled antenatal, childbirth and postnatal care among adolescents.
With regard to one of these objectives – to increase the use of contraception by adolescents at risk of unintended pregnancy – Yourwellness Magazine explored the issue of teenage contraception, investigating a new study in which parental acceptability was found to be an important factor in birth control method selection for their teenage daughters. Yourwellness Magazine reported that the study, published in the Journal of Adolescent Health, discovered that parents are far more accepting of their young daughters using the birth control pill than any other form of contraception, even condoms.
According to Lauren Hartman, MD, a clinical fellow in the UCSF Department of Paediatrics and lead author of the study, "Considering the fact that condoms are our only method that protects these teenagers from sexually transmitted infections and pregnancy, and because the condom seems less invasive than other forms of contraception, we were surprised they weren't accepted by a larger percentage. However, some of the parents surveyed, who believed that their teenage daughter was likely to have sex, were highly acceptable of condom use, with emergency contraception available as a back-up."
For more information, visit the gateway to living well at http://www.yourwellness.com.