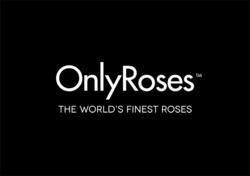 London, United Kingdom (PRWEB UK) 15 April 2013
Dubai will be the first retail franchise for luxury brand OnlyRoses. The franchise will be operated by Ali Binhendi, a prominent business leader in the Middle East Regional market.
Sabine Schmitt, Founder and CEO of OnlyRoses Ltd. said, "The Dubai market represents a perfect fit for OnlyRoses. The people there have a passion for luxury and for entertaining with elegance. They also recognise we're much more than flowers. Schmitt points out that the warm climate in Dubai makes OnlyRoses brand InfiniteRoses, ideal. "Our InfiniteRoses are a natural rose, especially bred to last for months. They do not require water or refrigeration. In many ways it's what Dubai has been waiting for in terms of floral."
Set to debut on 15th April 2013, the store is located in Dubai's up-market Jumeirah Palm Strip Mall, one of the most prestigious high traffic retail locations. Chief Operating Officer, Anian Schmitt, said, "We're seeking to replicate the success of OnlyRoses in London and we know we have identified a great operator in Mr Binhendi."
The Binhendi family have a proven track record and are amongst the most successful business families in the region. Mr Ali Binhendi said, "We are pleased to bring OnlyRoses, a successful brand and operation, to Dubai. We know the most discriminating luxury buyers will appreciate the beauty OnlyRoses offers." Mr Binhendi pointed out that Dubai now ranks as one the world's leading markets for luxury shopping. He said, "It is on a par with London for retail, ahead of New York, Paris and Hong Kong. "
Notes to PR:
OnlyRoses Ltd, a privately held and operated business, offers the world's finest and freshest premium Ecuadorian roses, with a choice of over 250 varieties, direct to the consumer. They recently launched the innovative 'InfiniteRoses', a long-lasting rose. OnlyRoses is based on ethical sourcing and the carbon footprint resulting from their transportation is less than that of locally greenhouse-grown roses. In addition to their retail operations in central London OnlyRoses operates an e-commerce and delivery business, and caters to events and corporate floral contracts.