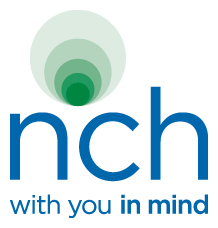 Hypnotherapy can be a great way to kick start weight loss and maintain willpower and determination.
(PRWEB UK) 12 April 2013
According to the BBC, Samoa Air is set to introduce a weighing system for passengers flying with the company. The heavier the traveller – the higher price they will be charged.
The head of Samoa Air, which flies domestically and to American Samoa, has defended the new scheme calling it the 'fairest way of travelling.' Prices are set by kilogram meaning that children travel cheaper as well as those who are thin adding less to the weight of the plane.
Whilst some suggest that it is a correct and fair way to travel and raises the obesity issue that is prevalent in Samoa, others feel that those who do suffer with weight issues may be embarrassed and upset with the situation. In the UK, a person's weight does not affect the cost of an aeroplane ticket even though the British Isles also shares a nationwide weight problem. The National Health Service has made efforts to decrease the weight of those considered obese in the UK and whilst some systems have proved effective, others may require a different approach. Hypnotherapy can help overweight people change the way they feel about food and their eating habits. The National Council for Hypnotherapy is the most established hypnotherapist directory in the UK bringing local hypnotherapists to clients throughout Great Britain. All qualified and accredited hypnotherapists are skilled to deal with issues such as phobias, weight loss and habits like smoking.
A representative from the Council explained, 'Hypnotherapy can be a great way to kick start weight loss and maintain willpower and determination. Additionally it can realign negative previous eating habits leaving the client with a fresh approach to food and keeping weight off in the future.'
The National Council for Hypnotherapy continues to follow issues that may be aided by hypnotherapy.
NCH represents over 1800 hypnotherapy professionals within the UK and is committed to ensuring the highest possible professional standards amongst our members. Those looking for help with smoking, weight, anxiety, panic attacks, habits and phobias may be helped by local NCH accredited therapists, look for the NCH seal of approval on their websites. As one of the largest registers of independent Hypnotherapists, the National Council for Hypnotherapy (NCH) is actively involved with the Complementary and Natural Healthcare Council (CNHC) and strives to develop standards for the benefit of the profession, now and into the future.