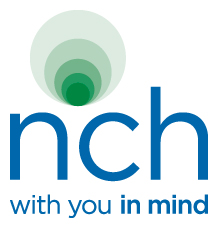 Weight loss can prove hard for some and hypnotherapy can provide a unique, fresh approach to it.
(PRWEB UK) 15 April 2013
According to Reuters, shrinking the size of kids' plates and bowls and encouraging them to eat more frequently throughout the day might help them eat less and keep off extra weight, new research has suggested. Research found that children served themselves smaller portions when using miniaturized dishware – and ate less food when they had less on their plate. Further research also showed that kids who ate during the day were 22 percent less likely to be overweight than those who ate the fewest meals and snacks.
Smaller portions at more regular intervals seemed to help keep extra weight off. While simple tactics may work for some, others may need a more complementary approach such as hypnotherapy. The National Council for Hypnotherapy is one of the UK's most established hypnotherapist directory bringing local hypnotherapists to clients throughout Great Britain. Hypnotherapy has helped those suffering with weight issues aiding them to adjust the way they approach food and their habits towards it.
A representative from the Council explained, 'Weight loss can prove hard for some and hypnotherapy can provide a unique, fresh approach to it. The hypnotherapist will help the client change the way they feel about food and their eating habits with the aim of losing weight and keeping it off.'
The National Council for Hypnotherapy continues to follow health related news that could be helped by hypnotherapy.
NCH represents over 1800 hypnotherapy professionals within the UK and is committed to ensuring the highest possible professional standards amongst our members. Those looking for help with smoking, weight, anxiety, panic attacks, habits and phobias may be helped by local NCH accredited therapists, look for the NCH seal of approval on their websites. As one of the largest registers of independent Hypnotherapists, the National Council for Hypnotherapy (NCH) is actively involved with the Complementary and Natural Healthcare Council (CNHC) and strives to develop standards for the benefit of the profession, now and into the future.