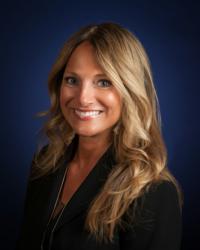 "We are thrilled at having an event where fashion funds hope. Creating awareness of this dreadful disease while celebrating the strength and beauty of women."
Clifton Park, NY (PRWEB) April 12, 2013
Annese & Associates, Inc.'s is proud to support the 3rd annual Hope for Heather Breakfast at Tiffany's Fashion Show and Brunch to raise money for Ovarian Cancer research. The event will take place at the Syracuse Crowne Plaza Hotel in the Penthouse Ballroom on April 14th.
Andrea Annese-Como (pictured right), Co-Owner of Annese & Associates and corporate Wellness Advisor is an Ovarian Cancer survivor herself, and advocate. Andrea leads various fundraising events and speaking engagements, and sits on the board of directors of "Caring Together," an Ovarian Cancer support, education, and awareness group located in the Albany region.
Hope for Heather is a not-for-profit corporation in memory of Heather Weeks, who lost her life to cancer at age 24. Heather was an advocate for women's cancer, and her parents, Gary and Frieda Weeks, have carried on that mission by creating this organization in her honor.
"We are thrilled at having an event where fashion funds hope," said Frieda Weeks. "Creating awareness of this dreadful disease while celebrating the strength and beauty of women."
Ovarian Cancer survivor, Shannon Routh, (nicknamed "The Teal Diva"), will give the keynote at this year's event and recount her personal journey. Brunch will precede raffles, a silent auction, entertainment, and shopping, with clothing and accessories featured from a variety of local Syracuse boutiques.
Tickets are available at Armory Square's ShowOffs Boutique for $50. Call 315-471-4636 for more information.
About Hope for Heather
Ovarian Cancer is the leading cause of death from gynecological cancers in the United States and the fifth leading cause of cancer death among American Women. Each year, approximately 20,000 American women are diagnosed with ovarian cancer and about 15,000 women die of the disease. This corporation's mission is to raise funds to support ovarian cancer research, to promote education and awareness, and to help to provide comfort to women and their families devastated by cancer.
About Annese & Associates, Inc.
Expertise. Relationships. Innovation. Throughout the past four decades, these principles have established the foundation upon which Annese & Associates has emerged as the trusted adviser to our customers, partners, and communities. With a full-circle approach to integrating communications systems, Annese wraps professional and managed services around Collaboration and Data Center Virtualization solutions. Guided by our services methodology, we design an end-to-end IT experience for our clients, implementing the tools of today and administering a plan for tomorrow. Our business is the art, science, and passion of connecting devices to networks, people to people, and ideas to action.
– ### –