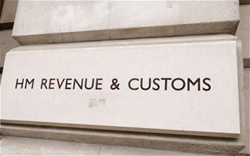 These new reporting requirements will make abuse much more difficult, thereby helping to strengthen the reputation and security of the industry as a whole.
London, UK (PRWEB UK) 14 April 2013
Pryce Warner International Group – As part of the Finance Bill 2013 several new changes to the reporting requirements to HMRC for individuals with a QROPS have been introduced.
Previously published in the draft regulations in November 2012, the new requirements were confirmed on the 28th of March, and will be further confirmed on the 15th of April.
The new requirements constitute an extension of the reporting requirements for current and past schemes. Schemes will now have to notify HMRC every five years of their intention to remain a QEOPS and schemes making member payments, regardless of whether they remain a QROPS or not, will have to report to HMRC every five years.
Pryce Warner International Group have produced a QROPS guide with further details.
The previous reporting requirements stated that once you had lived outside of the UK for 10 years or more you no longer had to report the details of the QROPS to HMRC.
These new requirements are believed to be a complement to the new General Anti-Abuse Rule (GAAR) announced in the bill, which is designed to combat tax avoidance.
David Retikin, Director of Operations at Pryce Warner International, commented: "The latest finance bill clearly shows that HMRC are becoming more proactive in monitoring QROPS. Given the changes made to QROPS in last year's finance bill, it is to be expected that HMRC are taking the issue of reporting requirements much more seriously. This is highly commendable move, as the QROPS industry has suffered from a loss of reputation in recent years after schemes in some jurisdictions were found to be operating outside the rules. These new reporting requirements will make abuse much more difficult, thereby helping to strengthen the reputation and security of the industry as a whole."