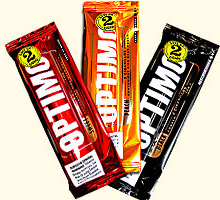 "We expect great things from this well known cigar" said Gotham Cigar's CEO Manny Balani.
Miami, FL (PRWEB) April 12, 2013
Gotham Cigars is proud to announce the introduction of the newly designed, Optimo Cigarillos. The Optimo Cigarillos are available at Gotham Cigars in three flavors, Peach, Black and Sweet. These machine-made cigars are made in Jacksonville, Florida with 100% natural filler tobacco and wrapper. Optimo Cigarillos are sold in 15 packs of two for only $17.95 at Gotham Cigars saving you 28% compared to local retail pricing. These cigarillos, like all Gotham's products ship the same day you order them.
"Optimo use to be a very popular known brand. Over the years the product has suffered because of changes in the market. Based on previous success, We expect great things from this well known cigar," said Gotham Cigar's CEO Manny Balani. Swisher International redesigned the Optimo Cigarillos brand pouch by creating a side-open pouch that features an easy-tear notch that opens the foil package lengthwise. This resealable foil pouch locks in freshness to insure the quality Optimo Peach, Sweet and Black flavors in every smoke.
Gotham Cigars offers customers one of the country's largest and freshest selections of premium cigars, Machine Made Cigars, Filtered Cigars and Humidors. Gotham Cigars has received five-star ratings by the most trusted online comparison websites for its huge selection, fast shipping and great customer service, Gotham Cigars has become a favored destination for buying cigars and accessories online in the US. All of their products have been thoroughly inspected by their manufacturers prior to arriving at the facility to ensure the highest quality for their customers. To learn more visit http://www.gothamcigars.com.