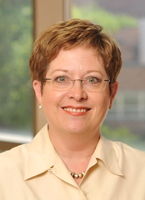 Cherie is an experienced marketing professional and brings a fresh perspective to Vets Plus.
Menomonie, Wis. (PRWEB) April 16, 2013
Cherie Grandt has joined Vets Plus, Inc. (VPI) as Director of Marketing starting April 15. Grandt will develop strategic plans to reach the company's sales goals and oversee the implementation of marketing initiatives. She will be working closely with key partners to position and promote their house brands as well as branded products for VPI.
Grandt brings diverse marketing experience and a passion for pets to her new position with VPI. Prior to joining Vets Plus, Inc., Grandt was Senior Marketing Specialist at University of Wisconsin-Stout where she executed marketing plans across all campus units and academic programs. She also worked in the healthcare industry with Baxter Healthcare for over 10 years.
"Cherie is an experienced marketing professional and brings a fresh perspective to Vets Plus. Her experience in creating an overall marketing plan will take us to the next level," said Steve Vale, VP Sales & Marketing. "Her expertise in brand development, social media, and project management will be critical as Vets Plus continues to develop new and innovative supplements for food and companion animals."
Grandt holds an MBA in Finance from DePaul University where she also earned her Bachelor's Degree in Marketing.
About Vets Plus, Inc.
Vets Plus, Inc. (VPI), located in Menomonie, Wisconsin, is a leading manufacturer of health and nutritional supplements for both food and companion animals. With over 20 years of experience, Vets Plus creates custom formulations for contract manufacturing of innovative probiotic, prebiotic and nutraceutical products in a wide variety of feeding forms. VPI also manufactures its own product lines including Probios®, Replamin®, Pets Prefer®, Swine Prefer®, Horses Prefer®, and Goats Prefer®. Vets Plus is proud of its continued growth into a leader within the animal health industry and ability to manufacture several hundred products while maintaining ISO-9001:2008 and NASC certifications and cGMP and AAFCO compliance. Vets Plus is a member of the American Pet Products Association (APPA).
###