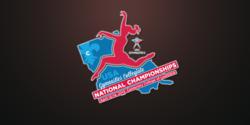 (PRWEB) April 12, 2013
The Centenary College of Louisiana gymnastics team concludes its 2013 season by hosting the USA Gymnastics National Collegiate Championships Friday, April 12-14 at the Gold Dome. Friday will be comprised of two sessions beginning at 2 p.m. and 7 p.m. Saturday will have a night session at 7 p.m., and Sunday concludes the three-day event with a 1 p.m. start.
Eight teams will be competing in the team category, while 13 schools will be represented with individual qualifiers. The team competition includes: Air Force, Brown, Bridgeport, Centenary, Cornell, Pennsylvania, Seattle Pacific, and Texas Woman's University. Lindenwood, Southern Connecticut State, Temple, West Chester, and Yale also have individuals competing this weekend.
The Ladies are coming off their best performance of the season, notching season-highs on three events en route to their best team score of the year with a 192.900 at the Midwest Independent Conference Gymnastics Championship.
Senior Meg Crowley and junior Robyn Price were named MIC All-Conference and head coach, Jackie Fain received MIC Coach of the Year.
Olympic gymnast and Centenary Hall of Famer, Kathy Johnson Clarke '81, also returns to Centenary for the National Championships festivities.
Tickets for the event are available at the Gold Dome door or by visiting gocentenary.com.
###
About Centenary College of Louisiana
Founded in 1825, Centenary College of Louisiana is the oldest chartered liberal arts college west of the Mississippi River and is a U.S. News & World Report Tier One National Liberal Arts College. A member of the Associated Colleges of the South, Centenary is a selective, private, residential institution, affiliated with the United Methodist Church.