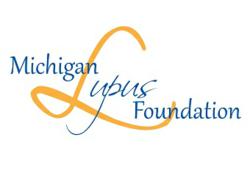 Grand Rapids, MI (PRWEB) April 16, 2013
The Michigan Lupus Foundation's Grand Rapids Walk for Lupus will be held on Sunday, May 5, 2013. The walk will take place at the Riverside Park – Bandshell Shelter on Monroe Avenue in Grand Rapids. Registration will begin at 2:00 p.m. The route is designed for people of all ages and abilities. Walkers with over $75 in pledges will receive a Walk T-Shirt. You can build your team for the Grand Rapids Walk for Lupus and start raising money right now at milupus.org.
There will be tons of fun during the day, including food, drop and 50/50 raffles, bingo, face painting and outdoor games including ladder ball, bean bag toss and more.
Very little is known about lupus, although more people have lupus than cerebral palsy,
sickle-cell anemia, multiple sclerosis, cystic fibrosis and AIDS combined. The proceeds from the Grand Rapids Walk for Lupus will enable the Michigan Lupus Foundation to provide monthly support groups, community outreach programs, patient advocacy at state and national levels, and research advancements.
For walk, pledge or sponsorship information, contact the Michigan Lupus Foundation office at (800) 705-6677 or online at milupus.org.