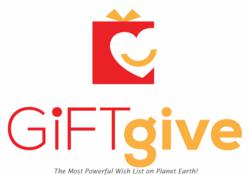 By using GiFTgive to build a list of items from Amazon, the nonprofit is giving donors a more personally satisfying alternative to simple cash donations.
Atlanta, GA (PRWEB) April 16, 2013
GiFTgive is a new way for nonprofits to do online fundraising while growing their donor base. Think of GiFTgive as a powerful nonprofit online donation wish list. By using GiFTgive, the nonprofit is giving their donors a choice of how they meet the charity's needs...with cash or goods. Nonprofits can easily list what they need via the software's integration with Amazon, merchandise their need for those items and tell a compelling story with video, pictures, audio and text. When funded by donors, the items ship directly to the nonprofit.
"GiFTgive allows nonprofits to engage donors in a new and exciting way. The world is in the midst of a technological revolution. Everything is moving online, becoming wireless and socially connected. The days of using old-fashioned direct mail and phone calls to reach people are in decline.", said James D. Grady, CEO & Founder of GiFTgive, LLC. "Asking for unrestricted cash, as the only donor option, is actually limiting a nonprofit's opportunity for donor engagement; especially when trying to reach new online donors, where a relationship of trust has not yet been established. Many nonprofits seeking to raise money might want to offer alternative ways to give. By using GiFTgive to build a list of items from Amazon, the nonprofit is giving donors a more personally satisfying alternative to simple cash donations."
"Today, donors want a choice of how they give to a nonprofit organization. New donors in particular are anxious to know that their funds are being used in the most effective and efficient manner. Listing needs on GiFTgive is a way to allow donors to choose whether they want to give cash or directly fulfill a specific need.", said Grady.
The online giving software is feature-packed and designed around an intuitive, easily mastered five-step process:
● Create a online donation wish list from products fulfilled by Amazon
● Merchandise online giving opportunities effectively using video, photos, audio and text
● Create better "thank yous" to online donors using short, emotionally engaging videos
● Learn from fundraiser events and donor interactions with the power of Google Analytics
● Grow the fundraising donor base through integration with social media such as Facebook
Growing the online donor base is an especially powerful element of the GiFTgive platform. Using GiFTgive, nonprofits are unleashing powerful options for their current stakeholders (donors, employees, vendors, etc.) to help them reach new donors. The effectiveness of all existing communications methods are enhanced and online donors are automatically encouraged to use personal contacts and social networks to broadcast the nonprofit's fundraising message. As a result, each merchandised need becomes a fundraising opportunity and a chance to recruit new donors. All of this happens with little work on the part of the nonprofit. This nonprofit fundraising idea and many others are a no-cost byproduct of adopting the online giving software.
"Part of what got us involved with GiFTgive was the challenge we face of serving almost a thousand people every day. The needs of those people are only increasing.", said Jim Reese, CEO of the Atlanta Mission, a large homeless shelter in Atlanta, Georgia that has been one of GiFTgive's development partners. "And so what we saw with GiFTgive was the way to address an area that we were not currently reaching. We wanted to attract the donors who had a heart for what we do, and do it in a way that gave them the opportunity to give as they wanted to give."
Grady noted that GiFTgive is the only SaaS (software as a service) online donation software product currently on the market that provides this type of multi-faceted functionality for nonprofit organizations seeking new fundraising ideas. "We completely re-thought how people want to engage a nonprofit's needs. This allows donors to give in the way they are most comfortable, while keeping the online donation software easy to learn and maintain. We suspect that nonprofits seeking ways to raise money may even have some fun using GiFTgive, as they see their donor base grow along with their online donations."
**********************
About GiFTgive, LLC, makers of GiFTgive online donation software, "Next Generation Fundraising"
GiFTgive was founded in 2012 to serve nonprofit organizations' urgent need for a more effective, personalized means of online fundraising. We provide online donation software tools, training and technical support that allow nonprofits to connect with donors in a highly interactive way through greater visibility, better connections, and improved communication. The self-reinforcing nature of this interaction increases donors' online giving interest and satisfaction with their charitable donations, leading to higher fundraising levels.
Contact:
James D. Grady
CEO & Founder, GiFTgive, LLC
http://www.gift-give.com
Toll-free phone: 866-931-5567
Local phone: 404-382-5805
###