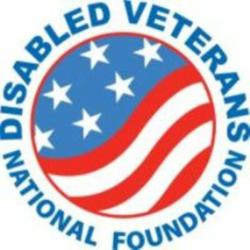 Washington, DC (PRWEB) April 12, 2013
The Disabled Veterans National Foundation, a non-profit veterans service organization that focuses on helping men and women who serve and return home wounded or sick after defending our safety and our freedom, is praising the proposed 2014 Budget for the Department of Veterans Affairs. DVNF has expressed concerns that some proposed defense budget cuts might hurt services to veterans and their families.
But the DVNF is urging support for the $153 billion VA budget saying it will boost care and benefits for veterans (http://www.va.gov). This week, the President has proposed a 10.2 percent increase, or $152.7 billion over fiscal year 2013 for the VA. According to a recent release by the VA, this proposed budget will support the VA's goals to expand access to health care and other benefits, eliminate the disability claims backlog, and end homelessness among veterans. The budget includes $66.5 billion in discretionary spending, largely for healthcare, and $86.1 billion for mandatory programs – mostly disability compensation and pensions for veterans.
"This budget will have a positive impact on the lives of veterans, their families and survivors for generations to come," said Secretary of Veterans Affairs Eric K. Shinseki. "The President believes in veterans and their families and believes in providing them the care and benefits they've earned and deserve."
The VA operates the largest integrated health care system in the country with nearly 9 million enrollees. It has the eighth largest life insurance program, monthly disability pay, pensions and survivors payments to more than 4 million people. It also offers education assistance to 1 million students, mortgage guarantees to 1.5 million homeowners, and the largest cemetery system in the nation.
"We are relieved, encouraged and pleased with the President's proposed 2014 Budget for the VA," said Precilla Wilkewitz, President of DVNF. "With all the talk of reduced defense spending for our military, we are pleased that DVNF and other veteran service organizations may have helped with educating the public with the increasing need to support veterans' care and benefits after their selfless service to our nation."
Some highlights from the President's 2014 budget request for VA include $54.6 billion in health care for veterans, including nearly $7 million for mental health services. The VA budget would expand access to services, specifically:

$460 million in home telehealth funding, which helps patients monitor chronic health care problems through innovative uses of the telephone, a 4.4 percent increase over the current year;
$422 million for women-specific medical care, an increase of nearly 14 percent over the present level;
$799 million for the activation of new and enhanced health care facilities;
$116 million for the construction of three new national cemeteries;
$8.8 million for "VetSuccess on Campus" at 84 facilities, a program that helps veterans transition to college life.
The VA would also focus on reducing claims backlog and use technology to speed up veterans' claims. Additionally, it targets $1.4 billion for programs to prevent and reduce veterans' homelessness.