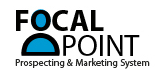 Piscataway, NJ (PRWEB) April 15, 2013
FocalPoint announces the release of its new Android app – ProMarketingSystem – the perfect mobile companion for the FocalPoint Contact Management and Marketing System with replicated sites. FocalPoint is the industry-leading, fully customizable all-in-one marketing solution designed to meet the needs of network marketing teams and direct sales companies. It provides distributors an expertly branded and online site replication system that contains a full suite of integrated tools, services, and training that every distributor needs to succeed.
Distributors need an efficient MLM lead system that will help gather leads, develop a contact base, and work those contacts through a sales funnel. This is where a system like FocalPoint becomes most relevant – it offers a revolutionary online site replication product that helps a distributor capture leads and push them through the sales process with automated email messages called auto-responders that are sent at pre-determined intervals. The autoresponder series initiates the first contact with leads and maintains contact regularly.
While the web version of FocalPoint allows distributors to manage his replicated sites, lead capture pages, autoresponders and email broadcasts, the new Android app turns a distributor's mobile phone into a mobile contact management office. It offers a streamlined interface for the contact management section of the app. The app allows distributors to quickly search, add, edit or contact their leads and also view their recent activity. It helps distributors to keep tabs on their leads. Distributors can see how their leads are interacting with their email messages and websites. He can see which leads have opened a message or has clicked-through to visit his website, view a video and more.
FocalPoint is custom made to meet the needs of company owners and leaders who are looking for a sales stream and support system for their members. Many components of this system can be customized according to the needs of each company including training tools, lead capture pages, presentation sites, autoresponders and phone follow-up scripts. The system is replicated for the company's distributors and team members.
The ProMarketingSystem Android app can be downloaded from the Play Store. http://play.google.com/store/apps/details?id=com.coanetwork.ProMarketingSystem
About FocalPoint
Founded in 1992, FocalPoint caters to the needs of Direct Sales Companies, Network Marketing Teams, and MLM Organizations. During its twenty year tenure, FocalPoint has provided businesses with some of the most innovative tools including replicated lead capture pages and presentation sites that allow their distributors and team members to succeed.