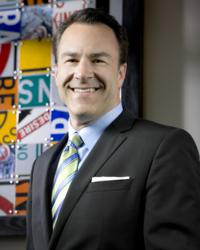 It's a minute thing to do compared to the huge service and commitment these soldiers make.
Southfield, Michigan (PRWEB) April 12, 2013
The Law Offices of Jason Waechter and Cell Phones for Soldiers are asking Southeast Michigan residents to donate gently-used cell phones to provide troops with calls to home at no cost. Currently there are 290,000 soldiers serving overseas, help them by donating cell phones to provide them with a simple comfort; a call home.
Beginning today Oakland County residents can donate their cell phones at the Law Offices of Jason Waechter located in Southfield. Attorney Waechter is a trial litigator who has been practicing for 20 years in metro Detroit. He owns the building where the drop box is located and has said, "When I heard about this great program, I immediately wanted to add it to the list of things we do for the community. It is a minute thing to do compared to the huge service and commitment these soldiers make."
Southfield office location:
19080 West Ten Mile Road
Southfield, MI 48067
The drop box is designated by a Cell Phone for Soldiers sign at the front entrance of the building. We ask those donating to please place the phones gently in the donation box as to avoid damages to the phones.
How it works: Bring any used cell phones to our office and place in the donation box. Once donated, the cell phones are picked up and taken to Michigan-based ReCellular for recycling. Every cell phone that is donated valued at $5 will provide deployed troops with two and a half hours of free talk time.
Any components of the donated phones that cannot be refurbished will be dismantled and recycled to reclaim the materials. This includes:
Gold, silver and platinum from circuit boards
Copper wiring from phone chargers
Nickel, iron, cadmium, and lead from battery packs
Plastic from phone cases and accessories
For more information please visit our website at http://www.motorcyclelawyermichigan.com or http://www.cellphonesforsoldiers.com.
Here's a little more about the cause:
Cell phones for Soldiers Inc. is a 501(c)(3) non-profit organization dedicated to providing cost-free communication services to active duty military members and veterans. Based in Norwell, Mass., Cell Phones for Soldiers was founded in 2004 by Robbie and Brittany Bergquist, then 12 and 13 years old. The organization has provided more than 168 million minutes of free talk time to deployed military members. In 2012 Cell Phones for Soldiers created the initiative "Helping Heroes Home" to provide emergency funds for returning veterans to alleviate communication challenges as well as physical, emotional, and assimilation hardships. For more information visit http://www.helpingheroeshome.org.
What else can you do? SHARE! Spread the word about our donation box to friends, family members, and neighbors in order to provide more free talk time for our troops. Also find us on Facebook & Twitter.
#########
About Jason A. Waechter: Jason Waechter has spent two decades cementing his reputation for results. Jason's four lawyer law firm can assist in any personal injury case but over the years he has specialized his practice to motor vehicle accidents. Jason has won millions for auto accident victims, motorcycle accident victims dog bite and bicycle accident victims and contributed significantly to safety education and accident prevention. A recent $2 million jury verdict and a $1,750,000 settlement are testaments to his continued success. Known as the Motorcycle Accident Lawyer, he has entrenched himself as one of the nation's premier lawyers, recently being named to the Michigan Super Lawyers and Michigan's Best Lawyers & Law Firms. For more information on Attorney Waechter and his practice visit his website at http://www.motorcyclelawyermichigan.com