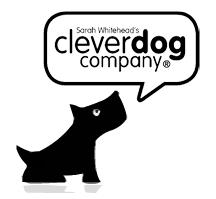 (PRWEB UK) 15 April 2013
On Monday the 8th of April, Sarah Whitehead from Clever Dog Company was interviewed on Chris Evans' breakfast show on BBC Radio 2 across the UK airwaves and online across the globe. With a host of other guests on the programme, Sarah was the surprise interview guest with Chris not knowing who he was interviewing until the last moment.
During the interview, topics such as everyday dog problems, Cesar Millan and canine behaviour were discussed. With Sarah's Msc in animal behaviour, she is in an excellent position to help owners with problematic pets. Whilst focusing on dogs, she also has extensive experience with other animals.
In the interview, one of the main points was the fact that dogs should be treated as their own breed rather than as a descendant from wolves, which is where many dog behavioural therapies are targeted. This is similar to the way that humans descended from apes, but have different behaviours, with the same going for dogs compared to their wolf ancestors.
Her company – Clever Dog Company – uses the latest methods to give dogs and their owners the chance to help with their dog's behaviour. Sarah has appeared within the media on several occasions, with over twenty books and booklets published and several TV and radio appearances. Some books include 'Puppy Training for Children' and 'The Puppy Survival Guide' and TV and radio appearances on shows such as Channel 4's Pet Rescue, BBC's barking mad, numerous Radio 4 programmes and many others.
When people think of animal behaviour, Sarah Whitehead is one of the first names that comes to mind. She also has experience as an international lecturer on pet behaviour counseling and gets numerous referrals from vetinary surgeons across the south of England.
For more information about the services on offer from Clever Dog Company, feel free to visit their website at http://www.cleverdogcompany.co.uk.