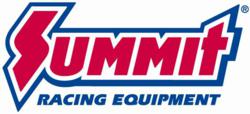 Tallmadge, OH (PRWEB) April 13, 2013
Street rod and musclecar enthusiasts can find these new products at Summit Racing:
McLeod Racing RST Street Twin Clutch Kits
Intended for high-horsepower street machines, the McLeod RST Street Twin clutch kits have twin organic friction discs to hold high levels of engine power without giving your left leg a workout. Able to handle up to 800 horsepower, the RST Street Twin clutches feature organic lined clutch discs that provide smooth, even engagement with low pedal effort—ideal for street-driven vehicles.
Complete release and high resolution image
Strange Engineering Bolt-In Adjustable Shocks
Based on proven Strange coil-over technology, these lightweight aluminum shocks have a wide adjustability range. That makes them ideal for dual-purpose street/track cars. The Bolt-in Shocks are available in single-adjustable (extension) and double-adjustable (extension and compression) versions.
Complete release and high resolution image
Summit Racing GM 4L60E Transmission Package
This Summit Racing Equipment GM 4L60E transmission package is designed for street rods and musclecars with small block V8 and GM LS engines—just add a torque converter. The package includes a Summit Racing 4L60E remanufactured transmission that can handle up to 450 horsepower, plus a TCI EZ-TCU Automatic Transmission Controller.
Complete release and high resolution image
Summit Racing Equipment
SummitRacing.com
1-800-230-3030