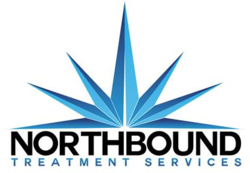 "Jason's dedication and leadership in his previous role as client advocate position him perfectly for managing this department," said a spokesperson for Northbound
(PRWEB) April 13, 2013
Northbound Treatment Services, a Newport Beach-based rehabilitation and 12-step based addiction treatment center, has named Jason Wahler to the position of Client and Alumni Services Manager.
In his new role, Wahler will be responsible for overseeing the newly created Client Services Department. Wahler was awarded the position after displaying exemplary performance in his previous role as a Client Advocate. In his new position Wahler will oversee a variety of services, including the management of client advocates and advocacy, activities, ACA blocks, orientation and client exit interviews.
"Jason's dedication and leadership in his previous role as client advocate position him perfectly for managing this department," said a spokesperson for Northbound. "We look forward to this new and exciting chapter for Northbound as we dedicate time and resources to helping every client surpass our mission."
The Client Services arm of Northbound Treatment Services provides recovery support to clients and assistance to the treatment team for the orientation of clients to treatment. Client Services is also responsible for assisting clients when they experience difficulties within the treatment program. The department was designed with the goal to increase client engagement in the program and the 12-step process, while also introducing the concept of "fun in sobriety," and increasing the average length of stay for clients.
The Northbound Alumni Recovery Community is a vibrant and dynamic organization created to establish, and maintain a bridge between Northbound, its alumni, and families. Sharing the mission of Northbound, the Alumni Community will work in concert with Northbound on the production of alumni activities and the development of a strong and committed support system for former and current clients and family members. As it grows, the community will build a great sense of pride among the entire Northbound family and supporting long-term sustainable recovery through alumni services. The immediate goal is to increase membership and awareness of the program while incorporating alumni into Northbound's full continuum of care.
About Northbound Treatment Services
The Northbound Experience focuses on effectively delivering innovative rehab treatment and treating clients with respect, grace and dignity. The brand signifies the center's own commitment to helping clients find new direction and strength on their road to recovery. The mission of Northbound is "To assist our clients in successfully celebrating one year of continuous sobriety." This mission is achieved through unique treatment modalities, individualized treatment plans, graduated Phase Systems, exceptional staff and a strong alumni program. For more detail visit, http://www.livingsober.com/.