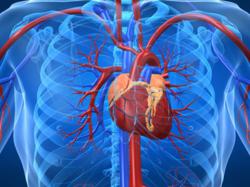 By 2019, the ICD and CRT segments are expected to become increasingly prominent, each accounting for over a quarter of the total market.
Vancouver, Canada (PRWEB) April 16, 2013
Heart failure affects over five million people annually in the U.S., and is the most costly cardiovascular illness with upwards of $30 billion spent on managing it each year. According to a new report by iData Research, the leading global authority in medical device and pharmaceutical market research, the U.S. cardiac rhythm management (CRM), electrophysiology and ablation device market is valued at nearly $7 billion. ICD devices represent the largest segment in this U.S. market, accounting for just less than 30% compared to CRT devices and pacemakers which follow. By 2019, the ICD and CRT segments are expected to become increasingly prominent, each accounting for over a quarter of the total market. Meanwhile pacemakers, cardiac monitoring devices, and external defibrillators are expected to represent a smaller portion of the market.
Main drivers of the U.S.CRM, electrophysiology and ablation device market include an aging population with an increasing incidence of cardiovascular disease. There is also an improved ability to diagnose and treat cardiac arrhythmias in addition to development of new technologies. In 2012, the fastest growing segment in this market was diagnostic electrophysiology catheters. This segment grew due to the increased use of Intracardiac Echography (ICE) and electrophysiology mapping catheters. The high average selling price of these products also bolstered market growth
Medtronic led the total market for CRM, electrophysiology and ablation devices due to its dominance in the pacemaker, ICD and CRT segments. St. Jude Medical was the second leading competitor and made considerable market share gains in 2012. It was the only supplier of 7-French defibrillation leads and had double-digit market share of the diagnostic electrophysiology markets. Boston Scientific had significant market share in the radiofrequency (RF) cardiac ablation catheter and diagnostic electrophysiology device segments. With its latest acquisition of Cameron Health for $1.35 billion, Boston Scientific is introducing a subcutaneous implantable cardioconverter which does not require leads to pass through veins and into the heart. "Being the first to market with this product will allow them to capture a significant portion of the $3.5 billion dollar ICD market," says Dr. Kamran Zamanian, CEO of iData Research Inc.
The report also states that companies such as Bard, Biosense Webster, Cardiac Science, Philips, GE Healthcare, and Zoll are major competitors in various segments of this market.
iData's global 3-report series on the Markets for CRM, Electrophysiology and Ablation Devices covers pacemakers, CRTs, ICDs, cardiac stimulation leads, external-defibrillators, ablation and EP catheters, electrophysiology stimulators and cardiac monitoring devices for the U.S., Europe (15 counties) and Asia Pacific (Japan, South Korea and Australia).
For a free report synopsis from this global series, click here.