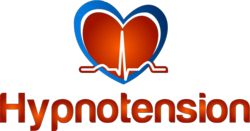 (PRWEB UK) 17 April 2013
According to research published in the April issue of 'Hypertension: Journal of the American Heart Association', blood pressure may be affected both by environmental factors such as ambient personal temperature and the number of daylight hours.
The study found that every increase of 1C (1.8F) in "personal-level environmental temperature" was associated with a 0.14mmHg drop in average daytime systolic blood pressure.
It also found that for every hour of extra daylight, the average nighttime systolic blood pressure rose by 0.63mmHg
Both relationships were statistically significant only for those patients who were on antihypertensive drugs.
The study involved 1,897 patients who were referred to Italian hypertension clinics and who underwent ambulatory blood pressure monitoring accompanied by a measurement of personal-level environmental temperature.
The average age of patients was 63 and two thirds were receiving antihypertensive drugs.
Paul Howard, co-creator of the Hypnotension programme, said, "Normally the rise in blood pressure due to the increase in daylight hours from winter to summer is balanced by the the reduction in blood pressure due to increasing air temperatures."
"However, the unseasonably cold weather so far this Spring may be upsetting this balance, putting Hypertension suffers at greater risk of higher blood pressure."
The researchers also noted that monitoring of the antihypertensive treatment in elderly patients is advised, especially in the light of the debate on the possible effects on health of current world climate change.
The Hypnotension™ Programme looks at a variety of lifestyle factors to establish which is likely to be causing or maintaining high blood pressure (Hypertension). These lifestyle factors are then targeted using specific cognitive and hypnotherapeutic techniques to help reduce the clients blood pressure towards more normal levels.
Certified Hypnotension Practitoners are all fully qualified and insured hypnotherapy or NLP professionals, who meet the occupational standards for their country. The Hypnotension Programme is a hypnotherapy cpd course recognised by leading Hypnotherapy Professional Associations worldwide.
There is a network of specially trained Hypnotension practitioners all over the country who can help people make the lifestyle changes which could help save their life.