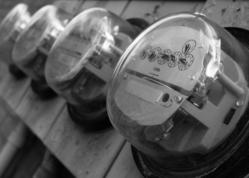 If PSNH is trying to keep customers, why do they institute a pricing policy that effectively punishes current loyal customers in order to benefit the customers that have left?
Manchester, NH (PRWEB) April 16, 2013
File this one away under the strange but true category. PSNH will soon be instituting a new rate program, called the ADE (Alternative Default Energy rate). The ADE rate will offer a secondary level of PSNH pricing cheaper than the PSNH standard. Sounds great right? Problem is, only about 50,000 PSNH customers are currently eligible for this new rate. Why so few? The ADE rate program is only open to customers who have migrated away from PSNH to a competitive supplier for at least 12 months. For current PSNH customers, the only way to get the benefit of their new lower prices is to leave PSNH.
Managing Director of Resident Power, Bart Fromuth opines that instituting the ADE rate is an interesting approach by New Hampshire's largest electric utility, to say the least. "The ADE rate is PSNH's latest reaction to customer migration away from their supply, and we will wait to see how the remaining 80% of their original residential customer base reacts to this offering that only targets customers that have chosen a competitive supplier. Resident Power will be prepared to handle what we are viewing as an incentive for current PSNH customers to migrate."
Resident Power encourages current PSNH customers to switch to Resident Power in order to become eligible for the lower PSNH offering. When asked if PSNH's ADE rate will be lower than the Resident Power rates, Fromuth said, "I believe Resident Power's rates will still be lower than the PSNH ADE offering, but you never know. What I do know is that we are almost 34% cheaper than the current PSNH rate and customers that never leave PSNH will be getting left out of the savings opportunity. PSNH has incentivized customers to leave and so have we, it's a can't-lose play if you are currently on PSNH's default service."
Resident Power is the only New Hampshire based residential electricity service provider and was the first company in New Hampshire to bring electric choice to all rate payers back in 2011. Resident Power is family owned and operated and a proud employer of New Hampshire residents. Resident Power is fully registered with the New Hampshire Public Utilities Commission (NH PUC).
For more details on this story, please read David Solomon's article in the Union Leader on April 9, 2013. http://www.unionleader.com/article/20130410/NEWS02/130419968.