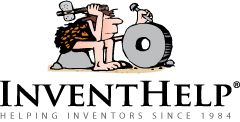 Pittsburgh, PA (PRWEB) April 16, 2013
InventHelp, America's largest invention submission company, announces that one of its clients, an inventor from Pennsylvania, has designed a rotary brush that could help to groom any kind of animal. This invention is patented.
The "Baer's Brush" would conveniently groom all animals, eliminating the frustration and effort of traditional grooming brushes. The brush could allow for different attachments to adjust to the specific animal's needs, and the battery-operated feature would allow for easy and portable use.
The invention would feature a cylindrical design that would include a debris guard over bristles with two hair collectors located at the ends. The bristles would fit over the unit, and the bristle end pivots to change the angle of the brush. Different varieties of bristles could be available, ranging from hard to soft, depending on an animal's needs. An internal motor would be located in the handle, and a power cord is included for charging. Easy-to-use controls could be embedded in the handle to turn the brush on and off or switch speeds easily.
"We board horses and I know how much hair they shed in the spring," said the inventor. "The hassles of brushing them take away from the pleasurable time that could be spent with the horses. My invention makes it fun and easy to groom a horse, or any animal, automatically."
InventHelp is attempting to submit the invention to companies for review. If substantial interest is expressed, the company will attempt to negotiate for a sale or royalties for the inventor. For more information, telephone Dept. 09-WGH-3914 at (800) 851-6030.
Manufacturers interested in reviewing additional inventions and new product ideas can contact InventHelp's marketing partner Intromark by filling out an online request to review new product ideas here.
# # #