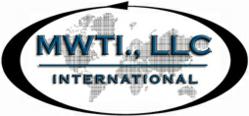 Atlanta, GA (PRWEB) April 14, 2013
Industrial Mezzanines, located in Dallas, TX, manufactures custom mezzanines, steel platforms, vision towers, industrial stairs, industrial hand rail systems, mezzanine gates along with other specialty material handling equipment.
MWTI, LLC. (http://www.mwtillc.com) Designs and builds custom interior and exterior modular buildings and partitions primarily for fortune 500 companies and the United States Government. MWTI, LLC produces specialty products to include bullet and blast resistant buildings, 1-2 and 3 hour fire rated buildings, clean rooms and partitions, as well as noise control. Its steel division produces custom mezzanines, platforms and towers along with supported products. The acquisition of Industrial Mezzanines would allow MWTI, LLC to increase its steel products production by 150%.
Industrial Mezzanines is a significant designer and manufacture of steel mezzanines, industrial stairs, mezzanine safety gates, ladders, stairs, crossovers, mezzanine flooring exterior towers for aircraft monitoring, vision towers for guards and fire control, interior vision towers for manufacturing supervisors. Industrial Mezzanines has its own in-house engineering staff with the ability to design very complex projects, the engineering staff is assisted by design software provided by Bentley.
http://www.mwtillc.com
Media Contact:
Mike Ray
MWTI, LLC.
(404)363-6600
mike(at)mwtillc(dot)com