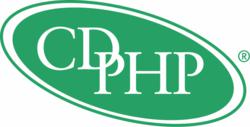 "CDPHP is well-positioned to provide high-quality, affordable health care coverage to millions of uninsured Americans through the New York Health Benefit Exchange," said Dr. John D. Bennett, president and CEO, CDPHP
Albany, NY (PRWEB) April 15, 2013
Continuing its commitment to provide access to affordable health care to millions of uninsured Americans, CDPHP® today submitted its application for participation in the New York Health Benefit Exchange.
"CDPHP is well-positioned to provide high-quality, affordable health care coverage through the New York Health Benefit Exchange," said Dr. John D. Bennett, president and CEO, CDPHP. "In many ways, we began the process of health care reform thirty years ago when we created a physician-guided, not-for-profit health plan. Today, we are continuing that journey with our participation in the Exchange and our commitment to developing innovative products and services that will lead to better health, better care, and lower costs,"
Under the Affordable Care Act, state-based exchanges are being created to provide a new and competitive marketplace where families, individuals, and small businesses can compare products, calculate costs, and purchase health insurance.
Coverage can be purchased through the state-based exchange, or by calling CDPHP directly, beginning October 2013 and will be effective January 1, 2014.
The plans have been bucketed into metal tiers set forth by the federal government. CDPHP will offer the following levels of coverage:
•Platinum
•Gold
•Silver
•Bronze
Each plan level offers the same set of essential health benefits, including:
•Ambulatory and emergency services
•Rehabilitative and habilitative care
•Hospitalization
•Laboratory service
•Maternity and newborn care
•Preventive and wellness services
•Mental health and substance abuse service
•Chronic disease management
•Prescription drugs
•Pediatric services
The New York Health Benefit Exchange will review the CDPHP application for certification to participate as a qualified health plan.
About CDPHP®
Established in 1984, CDPHP is a physician-founded, member-focused and community-based not-for-profit health plan that offers high-quality affordable health insurance plans to members in 24 counties throughout New York. CDPHP is also on Facebook, Twitter, LinkedIn and Pinterest.