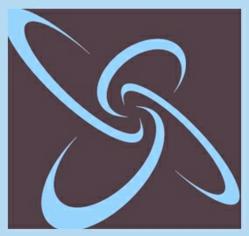 When we place ourselves in the place of the individual and view our own behaviors and how we may be perceived we then approach challenges with compassion, situational and emotional intelligence to improve the situation
Los Angeles, CA (PRWEB) April 14, 2013
According to CMS (Centers for Medicare and Medicare Services) the HCAHPS survey is designed to produce data about patients' perspectives of care that allow objective and meaningful comparisons of hospitals on topics that are important to consumers and the information is reported publicly thus creates the need for hospitals to improve quality. The transparency of the comparative information based on the results will impact the loyalty or lack thereof with patients and physicians, health plans and other key stakeholders regarding a hospital or health system.
One of the biggest obstacles to improving customer service in healthcare is the fact that by-and-large the industry (healthcare providers and institutions) tend to compare themselves to each other and benchmark customer service based on the results.
The fact is that the patient as consumers or customer is not the only person we need to focus attention when developing improvement initiatives. Providers and institutions must also consider internal clinical staff, volunteers and physicians; support staff, vendors and business partners. In essence everyone who has the ability to impact the customer's experience must be considered the customer based on the role they play. It is with that philosophy in mind that StratiHealth developed Prissence™ the solution to improve the Customer's Experience in Health Care.
The process and approach of Prissence™ is informed by tools and techniques based on books published by the Arbinger Institute – Leadership and Self Deception: Getting out of the Box and The Anatomy of Peace. "The books are very powerful and insightful and causes you to be introspective regarding the impact you as an individual have on improving a given situation", said Vernon Pertelle, President and CEO of StratiHealth. "When we place ourselves in the place of the individual and view our own behaviors and how we may be perceived we then approach challenges with compassion, situational and emotional intelligence to improve the situation", said Vernon Pertelle.
Every patient's interaction with healthcare providers and institutions is an opportunity to improve opinions and perceptions. Rather than take the task oriented approach that is typically used by most organizations through campaigns and projects, service must be embedded in the organization through a balance of cultural transformation and scientifically proven activities that improve customer's perceptions. StratiHealth developed Prissence™ the proprietary system that encompasses the balanced approach of cultural transformation along with proven tools and techniques to improve performance.
The Prissence™ system is designed by StratiHealth to help health care providers and institutions with improving the customer's perception with health care services. The collateral benefits of the process are improved organizational performance in operations and employee engagement.
StratiHealth provides services with a focus on health care operations (work force analysis, lean six sigma, strategy and operations, revenue cycle management), regulatory compliance (survey readiness, meaningful use 1 and 2, ICD-10 transitions, accountable care organizations), change management (customer service improvements, HCAHPS improvements, cultural transformation, employee engagement), strategic growth (health care payers, health care providers, pharmaceuticals and life sciences, service line development), information technology (telehealth, electronic health record, electronic medical record, electronic data interchange), research (health technology assessment, clinical series, case series, case studies) and management consulting (business development, strategic planning, financial effectiveness and turnaround, project management).
StratiHealth helps clients build value by uncovering insights that lead to effective plans with crisp execution. StratiHealth does the heavy lifting and supports clients through implementation and beyond to ensure success.