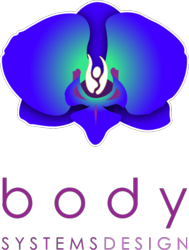 It's been my passion, perhaps since I was born, to create!
San Marcos, CA (PRWEB) April 15, 2013
All over the world, people are experiencing the transformative power of sustained Well-Being as revealed by the first Dreaming Room for Well-Being program by Body Systems Design Inc. Since the new program's launch on March 17, 2013, participants have begun the journey of ending disabling addictions and behavior patterns through self-discovery and awareness.
The unique 1-year program designed by Luz Delia Gerber (creator of Body Systems Design and noted holistic health professional, speaker, and author) and her husband Michael E. Gerber (the bestselling author of the E-Myth series of business books including Awakening the Entrepreneur Within) teaches participants how to experience sustained states of Well-Being in their spiritual, mental, emotional, and physical fulfillment day by day.
Over the course of 36 meetings, participants of the Dreaming Room for Well-Being program discover how to…
-Get acquainted with their "True Self"
-End disabling addictive behavior and patterns
-Activate their Innate Power
-Renew the vitality and joy in their lives
-Achieve work / life balance
-Neutralize stress and find lasting joy
-Learn about self-care
-Truly "own" their Well-Being
-Discover the path to longevity and vitality
Facilitated by Peter Mohan, a Hippocrates Health Institute Life Transformation Program alum and Well-Being enthusiast, the transformative and life-changing program meets virtually three times a month, and participants can connect from any Internet-enabled computer. All meetings are recorded, so participants can re-experience them whenever they wish. In addition, the program is supported by comprehensive learning tools, which are created to enhance the teaching and help participants implement their new awareness, knowledge, and insight.
"It's been my passion, perhaps since I was born, to create!" commented created Luz Delia Gerber. "Life has gifted me with a myriad of opportunities to become free and to live in my body as a 'temple of God.' The evolution of The Dreaming Room for Well-Being is my gift from to you as we discover our own personal awakenings together."
For more information about the program and Luz Delia Gerber, visit: http://bodysystemsdesign.com/dreaming-room-for-well-being/.
For more information or media inquires, contact Luz Delia Gerber at
LuzDelia(at)BodySystemsDesign(dot)com or 760-855-7373.
About Body Systems Design™
Body Systems Design™ -- A True Grass Roots Enterprise™ -- is the brain child of Luz Delia Gerber, who was endowed over 25 years ago with this mission by Dr. Ann Wigmore, the Mother of wheatgrass and raw foods in the world. Body Systems Design™ is beyond any wellness company or health institution most health seekers are familiar with. The company is committed to touching and transforming the lives of every single human being on the planet by introducing an entirely new definition of Well-Being. The company also donates a percentage of every dollar it earns to its groundbreaking "Our Children ~ Our Future!™" Foundation.