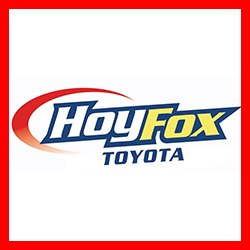 El Paso, Texas (PRWEB) April 12, 2013
Hoy Fox Toyota will be holding the Millie Amaya Memorial Golf Tournament on April 22, 2013 at Coronado Country Club in El Paso, Texas. Coronado Country Club is located at 1044 Broadmoor Drive in El Paso, and the event is scheduled to kick off at 12noon. Hoy Fox Toyota is currently looking for individuals and companies interested in joining Hoy Fox as a sponsor of this event of which all proceeds will go to the ALS Association, Texas Chapter in honor of Millie Amaya.
The ALS Association is the only nationwide non-profit health organization dedicated to those fighting ALS, or Amyotrophic Lateral Sclerosis. ALS, also known as "Lou Gehrig's Disease" is a progressive nerve disease that attacks cells in the brain and spinal cord. These cells are responsible for coordinating all activity within the human body. ALS causes these nerves to die, leaving the brain unable to coordinate muscle movement. The progression of the disease leads eventually to paralysis and eventually, death. There is no cure or treatment for this debilitating and deadly disease and as each person is different, so is the progression of the disease, making it difficult to manage. Since February of 2012 when the North Texas, South Texas and Greater Houston chapters of the ALS association merged, they have functioned as a whole as the ALS Association, Texas Chapter.
Hoy Fox Toyota, El Paso's leading volume Toyota dealer, not only provides for the automotive needs of the community but gives back to the community as well. The Millie Amaya Memorial Golf Tournament is just one of many fundraising missions that Hoy Fox Toyota sponsors. If you or your company in interested in becoming a sponsor of this great event, please email Amy at amy(at)hoyfoxlexus(dot)com.