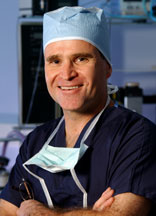 ORLANDO, Fla. (PRWEB) April 15, 2013
Dr. Jeffrey Hartog, certified by the American Board of Plastic Surgery, will be one of the presenters at the Florida Breast Cancer Foundation's (FBCF) Education and Advocacy Day, which will be held later this month in Orlando.
Hartog has helped breast cancer survivors seeking natural options for breast reconstruction and those who are dissatisfied with breast implants or other breast reconstruction procedures. This innovative and scarless procedure involves removing fat with gentle liposuction from the abdomen or thighs and transferring it to the breasts, a procedure known as micrografting. The end result is a breast that looks and feels like a natural breast.
"As long as the procedure is done correctly, the results are really incredible," said Hartog, who began working with breast cancer patients in 2011 after his wife, Michelle, was diagnosed with the disease and underwent a double mastectomy. Michelle Hartog was his first patient.
FBCF's Education and Advocacy Day is a one-day conference held from 9 a.m. to 5 p.m. on Saturday, April 20 at the Rosen Centre Hotel located at 9840 International Drive.
The conference is open to the public and offers a day full of educational sessions featuring breast cancer experts, researchers and advocates. Each presenter will have up to 45 minutes for his or her presentation and the audience will include 100-125 breast cancer survivors, caregivers and advocates.
Additional presenters at the Education and Advocacy Day include Omada Idachaba, M.D., with LessStress-MoreSuccess.com; Annette Khaled, PhD, from the University of Central Florida; Terry Mamounas, M.D., from MD Anderson Cancer Center Orlando; Shahla Masood, M.D., from the University of Florida's Shands Jacksonville Medical Center; Julie M. Miller, M.D., from the Women's Center for Radiology; and Cheryl J. Wynn, DPT, at Thomas Orthopedic & Sports Physical Therapy.
Keynote speaker for the event is Jeri Francoeur, an FBCF Board Member, who is an advocate in the field of breast cancer awareness.
The Education and Advocacy Day conference is free; breakfast and lunch will be provided. Please RSVP by email at Assistant(at)FloridaBreastCancer(dot)org or by phone at 877-644-3222. FBCF's conferences are funded by monies from the Florida specialty "End Breast Cancer" license plate.
About Bougainvillea Clinique
Located in Orlando, Fla., the Bougainvillea Clinique is a premier destination for people who want to look and feel their best. Jeffrey M. Hartog, M.D., and Michelle Hartog, R.N., established the Bougainvillea Clinique with the goal of improving people's quality of life through state-of-the-art cosmetic treatments. The Bougainvillea Clinique is the first plastic surgery facility in the U.S. to offer the Liquid Gold™ fat-banking approach and one of the few U.S. facilities with the Cytori StemSource® device for separation of adult stem and regenerative cells from fat. The practice is adjacent to the Aesthetic Surgery Center of Winter Park – a free-standing state- and federally-licensed surgical center that caters to all client needs. For more information, visit http://www.lookandfeelbetter.com or call (866) 985-4741.
About the Florida Breast Cancer Foundation
The Florida Breast Cancer Foundation (FBCF) is a 501c (3) grassroots organization with the mission to end breast cancer through advocacy, education and research. FBCF works statewide to raise awareness and mobilize Floridians to ensure sufficient public funding for breast cancer research, quality healthcare for all without fear of discrimination and an environment free of carcinogens. FBCF is the organization in the state of Florida with the End Breast Cancer license plate. All monies raised stay in the state of Florida to support advocacy, education and research programs for Florida residents and institutions. For more information, visit http://www.FloridaBreastCancer.org.
###