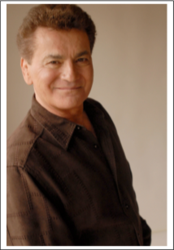 Kim Kardashian and Kanye West have an amazing combination of charts. Kim is a romantic and has deep feelings that go way beyond what she shows to the public. Having a child is going to bring out a love in both of their hearts for many many years to come!
Westlake Village, CA (PRWEB) April 29, 2013
Ever wonder what astrology is all about? Get a reading with the top Master Astrologer Anthony Teresi at http://www.callanthonynow.com.
Westlake Village CA. based Master Astrologer, Psychic and Clairvoyant Anthony Teresi has designed a new website and marketing campaign designed to take the stigma out of conventional astrological readings and interpretations. Master Astrologer, Anthony Teresi, announced his new marketing campaign with postcards targeted in the Los Angeles, Studio City, Encino, Tarzana, Woodland Hills, Westlake, Thousand Oaks California cities as well as more targeted postcards available in Chicago, Illinois, Grand Rapids, Michigan, and Las Vegas, Nevada. Anthony Teresi's newest website, http://www.callanthonynow.com is now offering ten (10) minutes free with every thirty (30) minute booking. What sets Anthony Teresi, Master Astrologer, Psychic and Clairvoyant apart from others in his field is Anthony has over 30 years experience in the science and art form of Astrology. While most astrology sites simply fill out a form to generate a pre-determined report for up to $250.00, Anthony analyzes the specific chart personally and translates the information in an easy and informative way that is specifically designed to guide any client through the winding challenges of everyday life.
When booking a session with Master Astrologer Anthony Teresi -- a client will benefit from their spirituality, the quality of his psychic instrument, his communication skills and the creative talents and gifts with which he has developed and been blessed. Through the many and varied psychic and metaphysical art forms he has mastered, be it the sheer brilliance of his clairvoyant gifts, the casting of horoscopes and astrological charts, or a profound look into the psychic tarot, he will help you discover a way to a more fulfilling life. The quality of your life depends solely and completely on one's ability to make the best choices at the best times. Life is truly about the choices made. Anthony will help each client see and find a way to make the most advantageous choices. In this manner a person will come to know that they really can achieve whatever it is that they are wishing for, or longing to have.
Anthony states, "One of the most basic yet hidden truths of life is that your life is solely and individually yours to live. You can have whatever it is that you want, if you are willing to choose to have it."
Anthony will help each person find a way to identify and align with a client's highest path, thus revealing "Joy" not as something that just happens once in a while, but rather, as a state of being that can be chosen and experienced every single day of life.
This newest campaign and website, http://www.callanthonynow.com offers a video introduction to astrological readings for the beginning first time user up to the advanced astrology client in order to enlighten and clarify the most discerning of life's daily questions.
Included in Master Astrologer Anthony Teresi's new marketing campaign is the announcement of joining forces with world famous psychic medium, Ron Bard. Known as 'the best in their field' these two experts will now offer their services to the Pan Asian territories via SKYPE, email and phone. Once a client books services with Master Astrologer, Anthony Teresi, they can then immediately link to Ron Bard for his services via http://www.ronbard.com. Ron Bard is noted as Japan's favorite psychic and trusted source for many complex business negotiations and investigations. Now featuring the addition of Master Astrologer Anthony Teresi, and his ability to analyze the 'blueprint' of your company and your future with this proven science, he will create a new window of clarity and focus on a client's personal and professional future.
Simple Easy Steps to Getting a Great Reading:

Get an accurate birth time from a birth certificate
If you cannot access a current time, use a service such as http://www.usbirthcertificate.com
Prepare questions regarding Love, Work, Financial and/or Health etc.
Plan for an hour for a first reading
Record the reading via phone or SKYPE
Schedule an appointment online http://www.callanthonynow.com or 805.494.8767
Anthony is a member and featured Psychic of the elite organization, "The American Association of Psychics" and is featured in Bob Olsen's "Best Psychic Directory". He has appeared on CNN, NBC, FOX NEWS, ACCESS HOLLYWOOD, EXTRA, ENTERTAINMENT TONIGHT, E! NETWORK and has done countless readings for all types of people all over the world. From the U.S. throughout Europe, India and Asia, Anthony hopes to expand even beyond his current following to help guide his clients to realize their own individual true happiness. As Anthony says, "KNOWLEDGE IS POWER" and with Anthony as a Guide, one will claim that power, and discover a new revelation of inner peace.
On the entertainment side of astrology, Anthony has read for numerous celebrities throughout the years. Most recently, he analyzed the charts of Kim Kardashian and Kanye West on not only the future of their relationship, but also the birth of their child. Anthony remarked, "What an amazing combination of charts. Kim is a romantic and has deep feelings that go way beyond what she shows to the public. Kanye also is the same way. Together they bring out the most intimate and nurturing elements of their relationship. The trick is communication and understanding each other. Having a child is going to bring out a love in both of their hearts for many, many years to come."
Anthony is thrilled to be able to offer his services so that anyone in the world can contact Anthony Teresi. Here are just a few of Anthony's reviews and testimonials:
"I love Anthony Teresi! I was fortunate to find his wisdom, insight and clear communication almost 15 years ago! When I'm in difficulty, I know Anthony can help me see the predicament, see options and their consequences, and give me the personal confidence so I can prevail! Anthony has walked with me with much light through some very challenging situations. He's kind, insightful, a clear communicator and great humorist! I totally recommend Anthony!" By Kristin Lindquist
"Originating from Europe, I had several experiences with psychics, clairvoyants and astrologers, and none of them came close to Anthony's amazing accuracy. I have been his client for 15 years and yes, time is the best witness. Anthony is a powerful, gifted Master Astrologer, Clairvoyant and Psychic. His warmth, kindness, wit and compassion has a very healing effect and no matter what the presenting issue is, he will definitely "shed some light" and guide you into the proper direction. He is the real deal." By Helena Litner
About: Hey Girl Hey Entertainment LLC provides branding and media consulting for various entertainment and media clients worldwide. 310.500.5070 info@heygirlhey.org