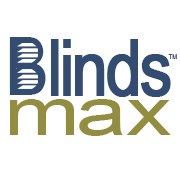 It feels like you just stepped into a prestigious digital blinds showroom.
Chattanooga, TN (PRWEB) April 12, 2013
Blinds Max, an Internet Wholesalers, Inc. web property, is eager to announce the winner of the $500 Graber Blinds Giveaway. The contest generated a lot of excitement for Blindsmax customers and Facebook fans with over 278,933 entries in all. The winner Michelle Hill was chosen via random selection using the WooBox platform.
"Awesome! Awesome! Awesome! I am so thrilled! Thank you for the great promotion!" replied Ms. Hill upon receipt of her prize. In addition to the contest, Blinds Max was excited to announce a brand new web design. "The website looks much improved over the old one," a customer commented when looking at the re-design. "It feels like you just stepped into a prestigious digital blinds showroom!"
Customers not only have access to a much more aesthetically pleasing site, the site is faster with more in-depth information and larger, more detailed images. Unlike its competitors, many of whom are large impersonal companies, Blindsmax.com has a full U.S.-based customer service team available via live chat or phone (888) 305 8020 during the business hours of 9:00 a.m. - 8:00 p.m. EST Monday to Friday and Saturday 10:00 a.m. to 3:00 p.m. The company is able to provide knowledgeable help in part because they have a physical store in Chattanooga, TN, located inside the Wholesale Wallpaper and Blinds building on 3956 Brainerd Rd.
Graber Blinds, the sponsor behind the $500 Giveaway, is one of the highest-quality American made brands available on the Blindsmax.com website. Other quality brands the company carries online include the Blindsmax Brand, Nulite, Levolor, Phase II, and Timber Blind/Metro Shade.
Join thousands of loyal customers taking advantage of the best service and lowest prices around. Visit the Blindsmax team in the Chattanooga, TN store, just minutes from downtown.
Store Address:
3956 Brainerd Rd
Chattanooga, TN
Phone: 1-888-305-8020
Get Directions
Showroom Hours:
Monday - Friday: 9:00 a.m. - 5:00 p.m. EST.
Saturday: 10:00 a.m. - 3:00 p.m. EST.
Sunday: Closed