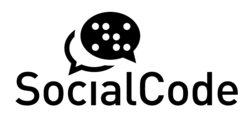 New York, NY (PRWEB) April 15, 2013
WHAT: Addie Conner, SocialCode's Chief Innovation Officer, presents "The Paid, Earned and Owned Paradigm Shift" at AdAge Digital 2013.
Conner will address the recent integration of organic content and ads on social platforms and explore the current need for brands to optimize and bridge owned and paid media to reach fans and followers. The session will include the strategies necessary to break through social platform noise to achieve prominent positioning and extended lifespan in social feeds, accompanied by a client example.
Attendees will learn how to:
·Develop smarter content posting and paid media strategy
·Increase organic and viral performance of posts for expanded reach on platforms
·Quantify paid impact on earned media and uncover ROI
WHEN: Tuesday, April 16 at 2:30pm ET
WHERE: The Metropolitan Pavilion, Main Stage, 125 W 18th St, New York, NY 10011
About SocialCode
SocialCode is a leading social marketing solutions partner dedicated to driving cross-platform social ROI. Our capabilities are rooted in the advanced research of SocialCode Labs, empowering advertisers with outstanding campaign performance and community insight. Fueled by proprietary technology, SocialCode grows qualified communities, engages those audiences and activates them as customers and brand evangelists for many top national advertisers. SocialCode is a subsidiary of The Washington Post Company.
About AdAge Digital 2013
The 2013 Ad Age Digital Conference is the premiere event in marketing, technology and media, where the biggest brands meet the most innovative startups and the new technologies that are transforming business. It's Advertising Age's take on digital, which means connecting the dots between Madison Avenue and Silicon Valley.