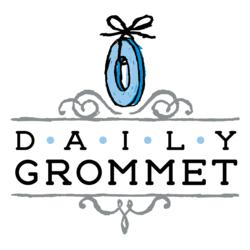 This Grommet is a true problem solver and innovative way to keep precious items together in one spot.
Lexington, MA (PRWEB) April 13, 2013
Daily Grommet, an online shopping site and product launch platform for innovative and undiscovered products, is working with Connecticut entrepreneur to launch Eyn, iPhone storage case. This Grommet is a true problem solver and innovative way to keep precious items together in one spot.
For those times people want to travel light, Linda Connolly created an iPhone case with secure storage for the essentials -- ID, credit cards and cash. There's a wristlet strap for hands-free carrying and a built-in mirror to check a reflection.
Linda came up with the idea after a trip to Mexico, where she wanted to carry the bare minimum and didn't want to be weighed down by a big bag. She set out to create a hinged phone case with space for everything you need when you're running errands, grabbing coffee, or walking around town. That goal inspired the product name: eyn, which is pronounced "n" and stands for "everything you need."
Eyn is streamlined and stylish, and it holds your essentials without putting them on display. It's a minimalist solution for maximum efficiency.
About Daily Grommet
Daily Grommet is a highly curated online marketplace and launch platform for products of great utility, style or invention that haven't hit the big-time yet. Daily Grommet seeks out these unique products, carefully tests them, and produces a video review of each one telling the story behind its creation. Daily Grommet is rooted in the philosophy of Citizen Commerce whereby regular people form the commerce experience by suggesting products that reflect their values and interests. Citizen Commerce turns the typical top down retailer approach sideways, encourages global product innovation from small producers, and satisfies the consumer's need to know the stories behind and origins of favorite products. The company was also just named one of the hottest sites of 2013 by Internet Retailer. For more information, visit http://www.DailyGrommet.com.