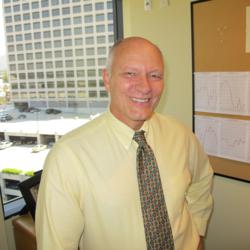 Many high school students do not know how dangerous alcohol can be.
Los Angeles, CA (PRWEB) April 14, 2013
April is Alcohol Awareness Month and this year's theme is, "Help for Today and Hope for Tomorrow" during the 27th annual sponsorship of Alcohol Awareness month by the National Council on Alcoholism and Drug Dependence (NCADD). During this month, the NCADD encourages local communities to participate in or host events that focus on educating people about the treatment and prevention of alcoholism.
One of the reasons that April was selected as Alcohol Awareness month was to curb underage drinking. One third of the alcohol-related traffic fatalities involving teens each year occur during prom and graduation seasons in the months of April, May and June. Since underage drinking related injuries and fatalities increase during this season, many schools and community groups are conducting their anti-drug and anti-drinking campaigns in the spring.
One of the many groups involved in educating youth on the dangers of drug and alcohol use during prom and graduation night is Narconon Fresh Start. The Narconon program has been providing drug education for over 40 years and is working with schools, churches, sheriff's departments and local police agencies to promote drug free and alcohol free celebrations during prom and graduation seasons.
According to Tony Bylsma, Director of Drug Education at Narconon Fresh Start, "Many high school students do not know how dangerous alcohol can be. For instance, they often do not understand that alcohol is poisonous and that consuming too much can be fatal. Also, they may not understand the impairment in judgment or slower physical reaction time caused by using alcohol which can lead to automobile accidents and other alcohol related injuries. Therefore, this subject is very important in helping our youths avoid alcohol use."