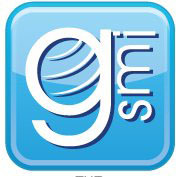 The needs of todays top executives have changed and we have set out to meet these needs with new and creative solutions.
San Diego, CA (PRWEB) April 16, 2013
The evolution of digital media, regulatory reform and a changing workforce have left today's top executives searching for advanced educational solutions. GSMI has met the shifting needs of business leaders by offering up a new suite of in-house training modules. Among subjects covered in GSMI's training portfolio, a concentration has been given two tree emerging categories: social media, strategic management and quality control for FDA regulated industries.
GSMI In-house Trainings consist of an organizational assessment and customized course curriculum that targets the precise need of each organization. GSMI delivers rich content with the goal of adding value and delivering ROI to the core business unit.
Training courses are developed and facilitated by thought leaders who have real working experience of each topic. GSMI trainers work with the client to build the content and are on-site to facilitate the training. This approach provides a holistic model that lends to a rich educational atmosphere.
With travel expenses skyrocketing, it no longer makes sense economically to send multiple employees out to a training site. GSMI's In-house courses offer a cost effective solution that cuts down on travel costs and out-of-office time. When our trainers come onsite with a customized curriculum, you are able to work together as a team, and confront the everyday challenges that face your organization.
For more information about in-house training, subjects covered or clients served please visit GSMI online at http://www.gsmiweb.com/training. Or call 888-409-4418 to schedule your free training needs assessment today.
GSMI is a leader in the industry of executive education, global conferences, summits, and training sessions that combine rich learning environments with the opportunity to network with today's most relevant thought leaders, speakers and practitioners. GSMI's annual events have reached 85% of the Fortune 500 companies, in over 30 countries, and cover topics that today's leaders find most challenging and inspiring.