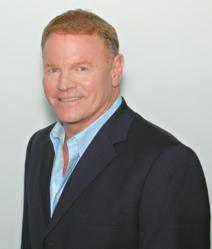 Nerium is not just about the company or the product; Nerium is about the people.
Dallas, TX (PRWEB) April 15, 2013
Jeff Olson, Founder and CEO of Nerium International, will be speaking in Las Vegas, NV, at the West Coast Spring Bash, about the rapid growth of the recently founded relationship marketing company. The Spring Bash will be in Las Vegas, NV from April 18, 2013, through April 20, 2013. Olson will speak on Friday, April 19, 2013, at 10:30 a.m. PST, and his speech will be broadcast live on http://www.thelastrunclub.com.
A strong, rising force in the direct marketing industry, Nerium International reported $100 million in sales in its first year and is on pace to exceed $250 million in its second. Nerium recently received the Global 100 Bravo Award from Direct Selling News for record-breaking business growth in 2012. Nerium International is the only company to receive this award in their first full year of operation. Unlike many other direct marketing companies operating in the beauty industry, Nerium International has a "breakthrough product that is not only unique to the beauty space, but is also globally exclusive to us," says Olson.
Olson comes from an extensive marketing and personal-development background. He started his career at Texas Instruments and Sun Aire, founded The People's Network, which produced 900 television programs and seminars, and has authored a best-selling book on achieving personal success, The Slight Edge. Olson has been featured on the cover of publications such as The Wall Street Journal, Entrepreneur and SUCCESS magazine.
Nerium International focuses on real science and real results, and is a maverick among other direct marketing companies because of the transformative impact they have on the personal development and professional lives of Brand Partners. With innovative, rewarding incentive structures and a dedication to improving the quality of life for all Independent Brand Partners, the company generated 3900% growth in one year. Hear Olson's vision for the expansion of Nerium's product line and international footprint live on April 19, 2013.
"We are blessed to have one of the highest quality direct sales forces in the industry. Nerium is not just about the company or the product; Nerium is about the people. We have laid the perfect foundation for unprecedented global growth in the next decade," says Olson. "As excited as I am about what we have already accomplished, it is just the beginning for us. We have big plans for our future growth."