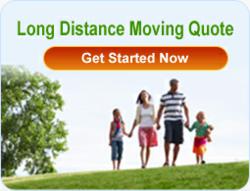 Self Service Movers - U Load we Drive - You Save
(PRWEB) April 15, 2013
One of the common reasons why moving takes longer than expected is the budget. In between buying the new house or apartment and the usual expenses, there's really not much left in the budget which is why majority of the population wait for a longer time before moving so to save money. National moving companies that can provide a full moving service normally costs a lot so people end up turning to a cheap moving company without minding the quality of service, as long as it's cheap and fits for the budget.
Movenetwork.com created a budget friendly moving option to help customers work around the budget. The Self-service moving option provides an affordable moving solution that will fit the customer's budget and ensure quality service all at the same time. The cost of moving to a new house or apartment is normally affected with the distance; it will require either a local moving service or a long distance service. Considering there are a lot of residential moving companies in the industry, it is best to compare moving companies to narrow down the best deals. Move network gives free moving quotes in just seconds, just by filling up the available form at Movenetwork.com.
The amount of items to be moved can also affect the delivery date, which is why it is advised to choose carefully the things to be packed and taken to the new house or apartment, mostly it should be just the things that are surely needed and sell the ones that won't be included to help raise money and save space for the moving. To be guided accordingly, there's a checklist available at Move network's website.
Handling the belongings usually requires more attention, especially in packing, which is why it is advisable to have the help of moving service experts to assure that the belongings will arrive safely, the same way as they were packed.
About Movenetwork.com:
Movenetwork.com is one of the best moving companies that provide a full moving service at reasonable prices, depending on the budget. The moving company has innovated different options of services to fit the needs of their customer which makes them the top choice for household moving service.