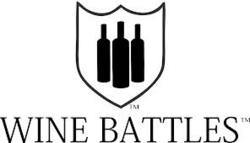 We are very excited to leverage the CJ Affiliate Network and the affiliate management experts at Experience Advertising, Inc. to grow our affiliate program in 2013.
Sunrise, FL (PRWEB) April 12, 2013
Experience Advertising, Inc., a full service digital agency, has announced the launch of the WineBattles.com affiliate program on the Commission Junction affiliate network. Affiliate marketers and web publishers will now be able to earn commissions when referring their website visitors to WineBattles.com via CJ.com's tracking links and banner ads.
Wine Battles is the world's largest wine competition. Battles consist of four (Final Four) or two (Finals) wines with only one emerging as Battle Champion. Members buy open, decant and rate two wines—the scores come in real time and members are encouraged to share their findings. The wines compete in a peer to peer bracketed competition, similar to World Cup Soccer or March Madness, until one emerges victorious. Scoring and choosing the correct wines improves members' relative ranking on the website where they compete for awards.
Commission Junction is the leading global affiliate marketing network, specializing in pay-for-performance programs that drive results for businesses around the world. The CJ Network helps to reach and connect with millions of online consumers every day by facilitating productive partnerships between advertisers and publishers. Michael O'Brien, President of WineBattles.com stated, "We are very excited to leverage the CJ Affiliate Network and the affiliate management experts at Experience Advertising, Inc. to grow our affiliate program in 2013."
Experience Advertising, Inc. is a leading affiliate marketing agency, that specializes is recruiting affiliate marketers and increasing sales through the affiliate marketing channel. CEO Evan Weber stated, "We are very excited to launch WineBattles.com on the CJ Network. This new offer will be great for affiliates and web publishers to earn commission with."