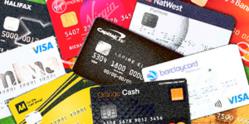 force businesses to clean up their act and provide the fairness and transparency UK customers want and deserve
London (PRWEB UK) 13 April 2013
Despite being widely reported last week; it appears a number of UK businesses are continuing to flout new rules, which came into force last week, prohibiting overcharging customers for the costs associated with credit and debit card use.
As a guide; the OFT (Office of Fair Trading) estimates these transaction costs should not exceed around 2.5% on credit card purchases and £0.50 on debit and prepaid cards, however Which, the UK consumer group, has found numerous businesses continuing to charge considerably more than the fees recommended by the OFT. As Richard Lloyd, Executive Director of Which, confirmed to the BBC Radio 4's Money Program, "We've had a huge response from people who are saying companies still seem to be charging excessive surcharges."
Findings from Which and the BBC's own research seem to point to a particular issue with certain travel related businesses, citing a number of cases where firms have been slow to react or continued to argue the case for higher fees despite the OFT guidance (some charging as much as £32.00 for debit card transactions).
A compareandsave.com spokesperson commented:
"This is obviously disappointing news for the UK consumer, whether it's surprising is more debatable. We are only a week into the new regime and there were bound to be teething problems. That said, we're hopeful a combination of enforcement by Trading Standards, customer reporting wrong doing and people simply taking their business to firms abiding by the new rules will quickly force businesses to clean up their act, and provide the fairness and transparency UK customers want and deserve!"
_______
compareandsave.com is one of the UK's leading personal finance comparison websites. Based in Colchester, Essex, compareandsave.com has been helping UK consumers get a better deal on credit cards, savings accounts, personal loans and more for over five years.