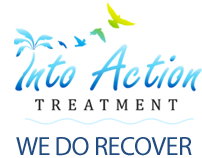 Boynton Beach, Florida (PRWEB) April 12, 2013
This week Into Action Treatment welcomed members of Narcotics Overdose Prevention & Education to their drug rehab center located in Boynton Beach, Florida. They have a very strong connection with N.O.P.E. and help support them and their NOPE Task Force's mission of education, treatment support, support for families, and advocacy. The main mission of NOPE is to diminish the frequency and impact of overdose death through community education, family support and purposeful advocacy.
The Narcotics Overdose Prevention & Education (NOPE) Task Force is a 501 (c)(3) non-profit organization that was formed in Palm Beach County, Florida in 2004, to combat the illegal use of prescription drugs and narcotics, as well as other abused substances. NOPE Task Force is comprised of community leaders and concerned families working to save lives.
Into Action Treatment Center is a silver sponsor of NOPE and has been connecting with them through local events for the past year. Into Action is a strong supporter of the NOPE vision and mission, which is a world free of overdose deaths.
Into Action participated in a candle light vigil with NOPE earlier this year and will continue to be a strong supporter of all the great work they do for drug addiction and overdose prevention.
Into Action Treatment is a small 24 bed coed Florida drug rehab center located in Boynton Beach. Into Action is a very unique center, which focuses on long term recovery for addicts and alcoholics. Most treatment centers in the industry are 28 days, however Into Action is a minimum of 45 days, while most clients who complete the program end up staying over 90 days, even if their insurance money has run out. For more information on Into Action Treatment and how they can help those affected with addiction, visit their website at http://www.intoactiontreatment.com, or call their 24 hour hotline at 1-855-933-6732 for free addiction advice and treatment options.